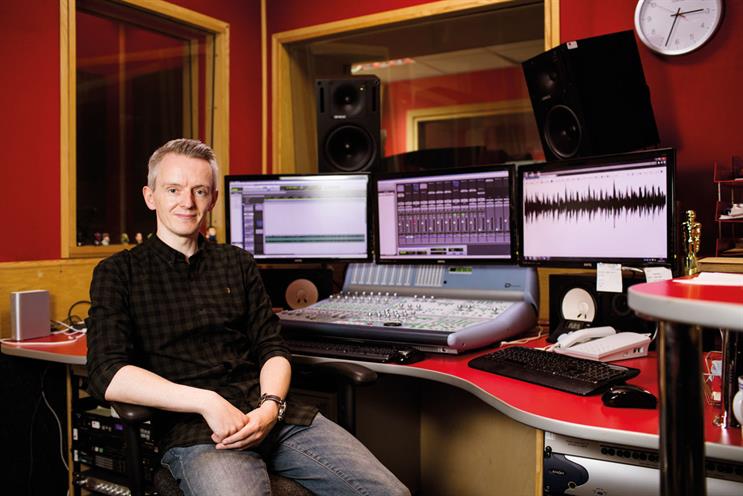 May's winner: Graeme McKellar head of creative, Radio Clyde
Judge: Ross Neil executive creative director, WCRS
Winning ad: Henry's Honda 'CRV Black Edition'
Ross Neil, executive creative director, WCRS
I chose this ad because…
I have always loved the power of suggestion in radio. Years ago, a kitchen retailer we were working with told us that radio was their most successful medium. The reason was that the moment you said "Picture your perfect kitchen", everybody did just that, whereas in TV and print you're showing a product that won't be everyone's cup of tea.
Radio has the ability to show the consumer their version of greatness, and that's what Henry's Honda is doing here. Close your eyes and picture a black car in the blackness; it's already sexy.
My three golden rules for a great radio ad
Make it entertaining, for radio. Don't just write TV dialogue – the really dry kind, where the picture carries the narrative. Use the medium, work with sound.

Make it stand up to repeat playing.

Give the listener a reward or treat. Whether that's humour, some kind of earworm, a juicy little fact or just the compliment of saying: "You're smart, you can work it out." I'm a fan of leaving something to the imagination, painting a picture and letting the listener fill it in. Consumers are smarter than we often allow in our work.
Winning ad: Henry's Honda – 'CRV Black Edition'
MVO (slow and deep) Want a sneak peek of the new Honda CRV Black Edition? Close your eyes…
(very long pause)
The Honda CRV Black Edition. All the power of an SUV. All the clever thinking of a Honda. All in Black.
(pause)
See it for yourself, at Henry's Honda, Crossmyloof, Glasgow.
Credits
Title 'CRV Black Edition'
Client Henry's Honda
Agency Radio Clyde Creative
Creative Graeme McKellar
Sound studio Radio Clyde
Engineer Stewart Grieve
Voiceover Nick Hornig
Could you do better? Enter your work at aerials.co.uk
Hear all the winning radio ads on the Aerials Hub
The Aerials are awarded monthly by Radiocentre to the creative team behind the best radio ads entered at aerials.co.uk and chosen by an invited creative-director judge. Winners are entered into the D&AD Awards for free.