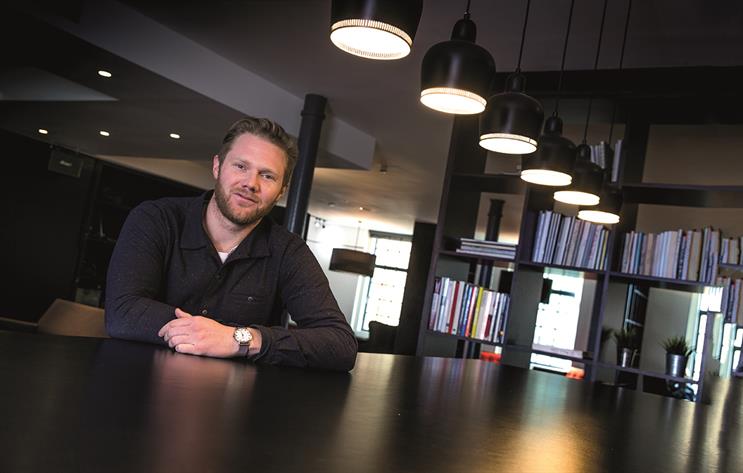 Winner: Ben Newman, creative, Leo Burnett (above)
Judge: Andy Fowler, executive creative director, Brothers and Sisters
I chose this ad because...
"Beef fairytails" is my winner for a very simple reason: it's entertaining. Wow. Radical, huh?
We listen to the radio because it turns car journeys into sing-songs, or gives us a chuckle while we're cooking a Sunday roast.
So here comes the shocking bit: radio ads need to be as entertaining as the shows they play in, or their only job is to kill the atmosphere. Like playing Heaven Knows I'm Miserable Now at a wedding reception.
Fast-food brands like McDonald's and KFC are tackling fears about their ingredients, and they've run straight at it. Here's a fairy tale about our beefburgers. It's fantastical, like all the other silly rumours about what goes in them. And fairy tales are a funny and entertaining vehicle for storytelling on family car journeys.
"Now that myth has been cleared up, can we go to McDonald's, mummy?"
How would you encourage creatives to 'See radio differently'?
Use radio's unique ability to engage the audience
If you're not trying to make the listener laugh, or cry, or sing along, then what exactly are you doing?

Find your voice(s)
Be distinctive, not generic, when casting your ad. We recently cast an 80-year-old actor in a campaign and it stood out a country mile.
Think 'less is more'
Just because the ad is 30 seconds long, that doesn't mean you have to fill it with 30 seconds of words. There is power in the spaces.
---
Winning ad: McDonald's 'Beef fairytails'
Female VO It was a dark and stormy night.
In a futuristic laboratory a crazy professor created the McDonald's Beef Burger. With a maniacal laugh, he mixed luminous frocks from tap-dancing cows bred in anti-gravitational fields. He then added a little powdered sock for flavour and shaped them with his robotic knee. The end.
Male VO Well it's not quite the end – because, despite the rumours, McDonald's burgers are 100% beef. No fairies, and certainly no tails. And if you'd like one, they're served after 10:30am.
CREDITS
Agency Leo Burnett
Creative Ben Newman
Creative director Graham Lakeland
Executive creative director Chaka Sobhani
Producer Adam Furman
Studio Factory Engineer Dan Beckwith
Could you do better? Enter your work at aerials.co.uk
Hear all the winning radio ads on the Aerials Hub

The Aerials are awarded monthly by Radiocentre to the creative team behind the best radio ads entered at aerials.co.uk and chosen by an invited creative-director judge.


#SeeRadioDifferently