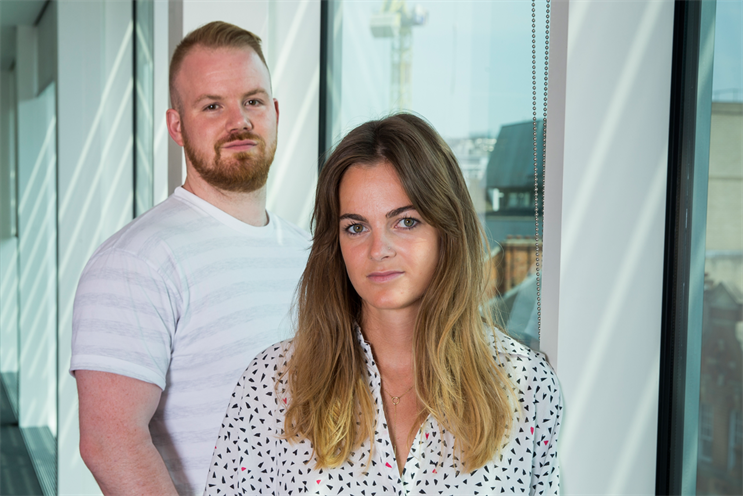 Winners: Tom Dixon and Jo Griffin, creatives, WCRS
Judge: Martin Loraine, deputy executive creative director, Abbott Mead Vickers BBDO
I chose this ad because…
The writer/director Billy Wilder had a rule: "Grab 'em by the throat and never let 'em go."
And that's why I chose this spot, for NHS Blood & Transplant.
The commercial begins: "I'm there as she's rushed down the corridor of A&E. Her bloodied hands are hanging limp from the side of the hospital bed …" Then, throats grabbed, the protagonist's point of view flips – from an A&E corridor to a supermarket aisle. Because she is a blood donor, and she's saving someone's life while getting on with her own.
Here is a tight script – drama, totally at the service of the message. A simple but arresting narrative technique, too. And a single voice backed by sparse, meaningful use of special effects.
How would you encourage creatives to 'See Radio Differently'?
By seeing radio similarly – as an opportunity to be similarly ambitious, single-minded, and innovative as with any other channel. And by seeing the possibilities of audio, as demonstrated by the best podcasts and the successful TV shows that began in radio.
By challenging the 30" spot – seemingly the default length for radio. This is a problem because in audio, we voice the logo, end line, phone number, hashtag, site and any legals, leaving barely any time to engage.
By pushing your craft. With TV, you may spend weeks crafting to reward repeat viewings only to see it on air once. With radio, the opposite is true. While some spots become infuriating with repeat listening, those with great craft only improve.
Winning ad: NHS Blood & Transplant 'Potatoes
VO I'm there as she's rushed down the corridor of A&E, her bloodied hands are hanging limp from the side of the hospital bed; she desperately needs a transfusion. She keeps asking for her fiancée. We turn the corner.
SFX Supermarket atmos
VO And I'm here, finally, in the snack aisle. I pick up a selection of crisps, before realising that I forgot the potatoes. Back to the fruit and veg aisle it is, then.
SFX stop
VO As a blood donor, you can save someone's life while going about yours. Register at blood.co.uk.
Credits
Client NHS Blood & Transplant
Agency WCRS
Creatives Tom Dixon, Jo Griffin
Producer Kaiya Taffel
Sound house Wave Studios
Engineer Martin Leitner
Could you do better? Enter your work at aerials.co.uk
Hear all the winning radio ads on the Aerials Hub
The Aerials are awarded monthly by Radiocentre to the creative team behind the best radio ads entered at aerials.co.uk and chosen by an invited creative-director judge.
#SeeRadioDifferently