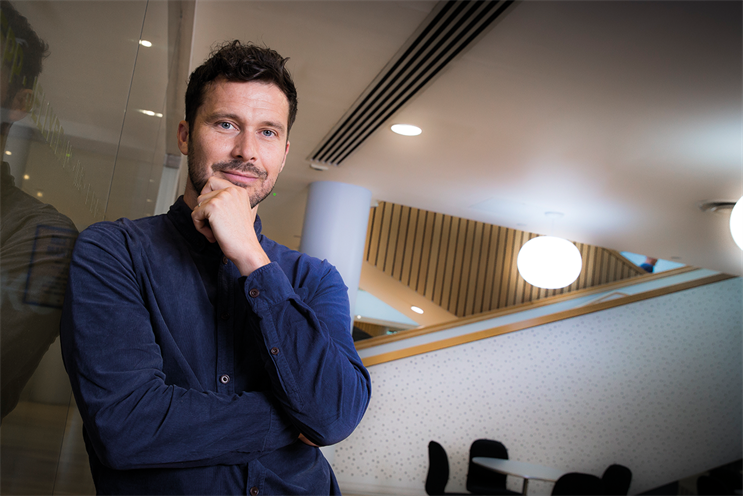 Winner: Tom Drew, partner, Bartle Bogle Hegarty
Judge: Beri Cheetham, ECD, The Gate London
I chose this ad because…
I prefer it to the TV ad. I always thought the Tesco family featuring Ben Miller and Ruth Jones was a misuse of their talent – neither of them looks comfortable as part of an on-screen couple, whereas this format for radio "de-cringes" their roles significantly.
The nice/neece gag isn't new, but the interplay between the two of them feels authentic and funny, so the ad remains engaging from start to finish.
I like the way it has broken with the convention of ending the spot with the obligatory five seconds of brand, too, by bookending it with Tesco and Clubcard. This makes the narrative easy to follow and, I would imagine, the ad much more effective.
How would you encourage creatives to 'See Radio Differently'?
Be disruptive
Radio advertising predates Snapchat, Instagram, Spotify and even TV. And many of the techniques for producing radio have been pretty standard since the first radio ad was broadcast in 1929: cast, record in studio, add sound effects, and so on. So, be imaginative by disrupting the way you produce the script.
Share and share alike
Think of your radio as something shareable. We produce content on the back of a TV shoot, so why can't we do the same for audio?
Encourage participation
It's a digital medium, so innovate to make it participative. Our phones are rarely beyond arm's reach, so neither is technology, such as Shazam. Unless, of course, you are driving, which would be very wrong indeed.
---
Winning ad: 'Nice' for Tesco
(Jo and Roger unpacking the shopping)
Jo: Did you tap our new Tesco Clubcard?
Roger: Er, maybe… let's assume I did. Why?
Jo: You know, because when we use it we collect points when we shop that can be put towards flights and holidays.
Roger: So, buying these Nice biscuits…
Jo (interrupts): They're not nice.
Roger: They're lovely!
Jo: They are, and they're also… neece biscuits.
Roger: Ah. Yes, that does make sense. So, could buying these nice neece biscuits get us to, well, Nice? I mean, neece?
Jo: Precisely.
FVO The new contactless Tesco Clubcard. (Sound of beep.) A tap is all it takes. Minimum £1 spend.
Credits
Client Tesco
Title "Nice"
Agency Bartle Bogle Hegarty
Creative Tom Drew
Producer Charlie Hurlock
Post production 750mph
Sound Designer Mark Hellaby
Could you do better? Enter your work at aerials.co.uk
Hear all the winning radio ads on the Aerials Hub
The Aerials are awarded monthly by Radiocentre to the creative team behind the best radio ads entered at aerials.co.uk and chosen by an invited creative-director judge.
#SeeRadioDifferently