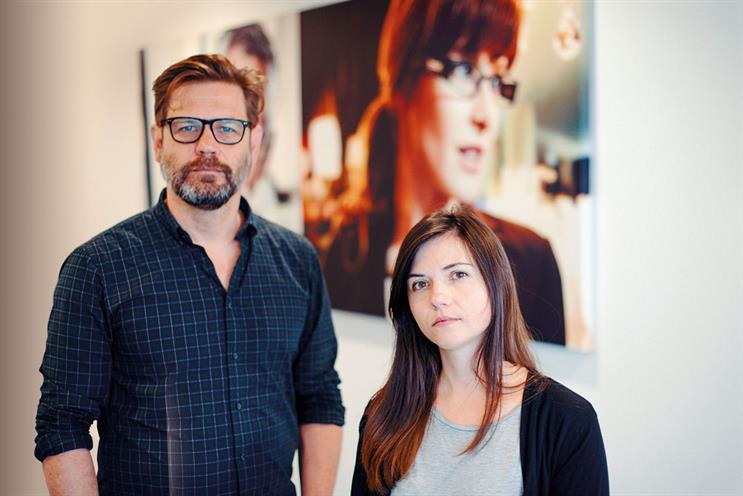 feature brought to you by Radiocentre
October's winners: Richard James and Naomi Bishop creatives, Specsavers Creative
Judge: Jeremy Carr, creative partner, TBWA\London
Winning ad: Specsavers 'some things are better with contact lenses – bat'
Jeremy Carr, creative partner, TBWA\London
I love this ad because…
This spot stands out for several reasons. It's very simple. It stars a talking bat. It makes me smile. I like the way the writers have constructed this ad, like a Mitchell and Webb sketch. They have created something inherently amusing – a Brummie bat moaning about life upside down. It gets funnier when his glasses keep falling off and he can't read his bedtime book. With its pared-back sound and great bat casting (we don't often hear Birmingham accents on radio), I can imagine this grabbing attention in the clutter of an ad break.
Winning ad: Specsavers 'some things are better with contact lenses – bat'
SFX: A bat is talking. We hear wings flapping and high-pitched squeaking.
Bat: Hello. I'm a bat and being a bat has lots of pluses. But the whole hanging upside down from the roof of a cave thing? Frankly, that's a pain. Because, aside from all the blood rushing to my head, my glasses keep falling off. And that makes it impossible to settle down with a good book at bedtime. Yeah, having sonar's fine, but you can't read romantic novels with sonar, can you…
VO: Time to try contact lenses. At Specsavers, we'll give you a free trial with daily disposables or monthlies. See in-store for details.
Credits
Title Some things are better with contact lenses – bat Client Specsavers Agency Specsavers Creative Creatives Richard James, Naomi Bishop Creative director Graham Daldry Producer Sam Locke Post-production Soho Square Studios Sound engineer Simon Capes Actor Andy Nyman
---
Could you do better?
Enter your work at
aerials.co.uk
---
The Aerials are awarded monthly by Radiocentre to the creative team behind the best radio ads entered at aerials.co.uk and chosen by an invited creative-director judge. Winners are entered into the D&AD Awards for free.
#AerialAwards
campaignlive.co.uk/go/aerials