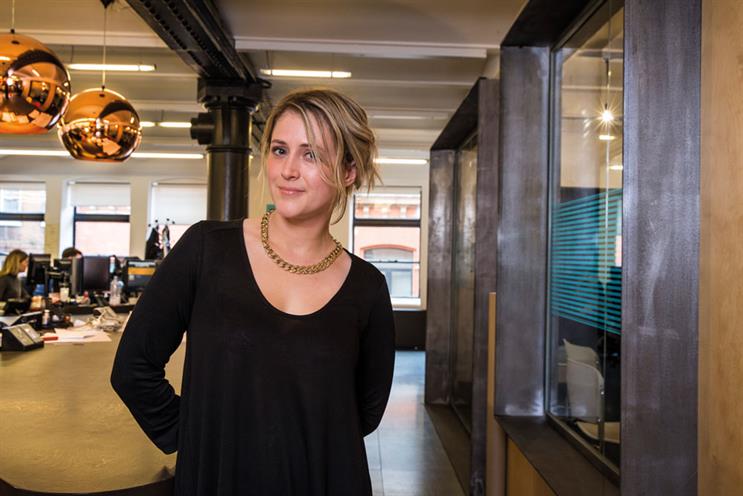 feature brought to you by Radiocentre
September's winner: Katie Welch senior creative, VCCP
Judge: Al Young executive creative director, St Luke's
Winning Ad: Hiscox 'perseverance'
Al Young executive creative director, St Luke's
I love this ad because…
Starting your own business and parodying the Major-General's Song – neither are for the faint-hearted. The graft here has paid off. What's doubly admirable is the work invested in proper pre-production. Time has been taken to find the right comic voice, to choose the calm foil provided by the second female voiceover.
There have been discussions around singing ability – even about exactly how out of tune the piano should be. And you can tell. To all the ladies, gentlemen and major-generals involved, I salute you.
My three golden rules for a great radio ad
- Don't book a studio and an artist then rock up on the day – have a pre-production meeting. You would do for other media. Even if it's just a phone call between writer, producer and engineer, it creates focus and allows for inspired additions.
- Time scripts as you write. As soon as the timing is perfect, cut the word count by another 40 per cent. Then you might have time for performance – and it's performance that sells.
- Bring a client with you. They can approve script changes and actors' interpretations as you record. Make room for the magic that happens on the day.
Winning ad: Hiscox 'Perseverance'
SFX: A frantic-sounding man sings a highly stylised song about the value of keeping going when owning his own business, accompanied by the piano playing the tune of The Elements (a song by Tom Lehrer sung to the tune of the Major-General's Song from Gilbert and Sullivan's The Pirates Of Penzance).
MVO: Owning my own business is nothing short of lunacy: the budgeting for necessary stationery shopping sprees and choosing when to stick or twist and if to take a holiday and deadlines for the revenue and customs of her Majesty. There's nothing quite like staying up all night so you don't miss a chance and realising that the real reward for perseverance is being my own boss without the outside interference… and making all my clients do a super-happy belly dance!
SFX: The instrumental track continues during the final voiceover.
FVO: If this sounds like your business, you might be interested to know that, last year, Hiscox insured 180,000 businesses. Hiscox business insurance. For the small and the brave.
Credits
Title Perseverance Client Hiscox Agency VCCP Writer Katie Welch Producer Charlie Falconer Post-production Angell Sound Sound engineer Nick Angell Music Soho Music
---
Could you do better?
Enter your work at
aerials.co.uk
---
The Aerials are awarded monthly by Radiocentre to the creative team behind the best radio ads entered at aerials.co.uk and chosen by an invited creative-director judge. Winners are entered into the D&AD Awards for free.
#AerialAwards
campaignlive.co.uk/go/aerials