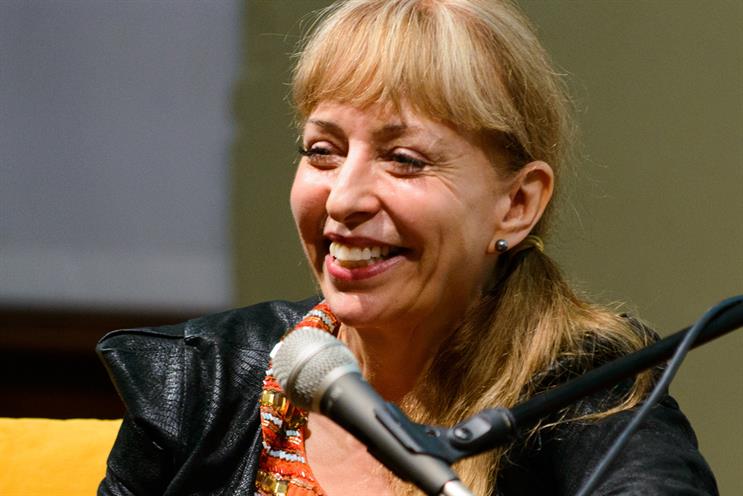 Her prediction provided welcome relief to the audience of creatives at today's Future Laboratory conference in London, who were still reeling from an earlier talk from David Rowan, editor of Wired, who suggested the industry could feasibly disrupt itself to death by pointing to the example of McCann in Japan, which has appointed its first AI creative director.
According to Greenfield, there remains a premium attached to deconstructing and challenging the status quo through the creative thinking and unusual associations of the human brain.
"There is something deep in the human brain that is not aligned to computers," she explains. "It has the ability to enable you to see the world in a new way and make usual combinations that are meaningful. That is the most exciting thing to do."
According to Greenfield, in order to thrive in the midst of almost continuous disruption, people need to focus on developing their own inner narrative and identity. Taking the example of a child playing with a cardboard box she explains, "the more simple the object the more you can enrich it with your own imagination."
In contrast in our increasingly digitally driven-lives people are in danger of loosing sight of that inner narrative. She asks, "How many people are living their lives by downloading every single moment of their consciousness? It is as though when you are living in such a un-permanent world, you piece together some kind of meaning."
A meaning derived by the urge to share on social media. "It's as if [consumers have] turned themselves into visual computer." She says the key question among these consumers is, "if you don't look at me how do I know I exist?"
It is a shift which has significant challenges for business leaders, who are failing to provide this near constant stream of affirmation to young employees. She says leaders must ask themselves; "How do we bring out the best in a workforce that needs incessant stimulation?"
According to Greenfield, the downside of this need for stimulation among young digitally driven employees is found in the burgeoning analogue skills gap.
She explains, "Body language is actually nature's hard break and [those skills] are not available on Facebook. The question is, when will you learn interpersonal skills? We will all be the poorer for the consequences if you don't."
"We should not be seduced by the glamour of the computer completely," contends Greenfield pointing to evidence that consumers are taking excessive risks for reasons including gaming. She urges brands to take risk management seriously when it comes to thinking about the impact of technology of our lives.
Pointing to research that found participants would prefer to administer electric shocks to themselves instead of being left alone with their thoughts for 6 to 15 minutes Greenfield argues that we need to reconnect with ourselves.
"That inner narrative is so important and if your dependent always on external traffic. You can't protect that."