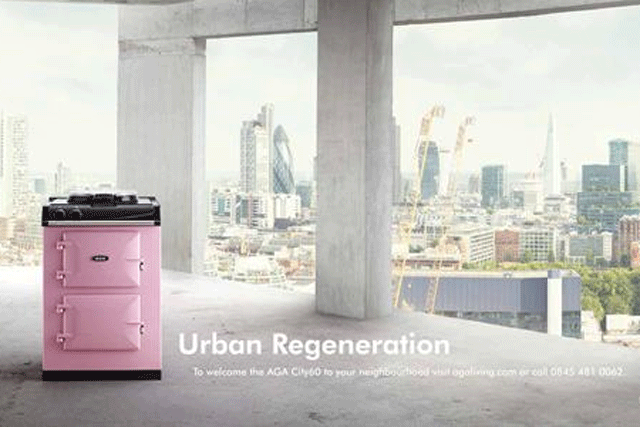 The ad will appear in the Evening Standard ES Magazine today (22 August). It will feature a pink Aga City60 cooker in a half-developed building overlooking London along with the line "urban regeneration". It was shot at Eagle Wharf in Holborn.
Aga is targeting London commuters and E1 and N1 residents, in particular, with the campaign, which will also include outdoor executions across London.
MNDB, which was founded by in 2010 by James Davis and Serge Nicholls, two former directors at Ogilvy & Mather, created the campaign. Adam Staples was the art director and Paul Miles was the copywriter. The image was shot Andy Glass. TCS handled the media.
William McGrath, the chief executive of Aga Rangemaster, said: "The campaign aims to show the Aga at home in the city, and as able to attract the attention of new audiences by showing that whatever their cookery style and lifestyle, the Aga can fit in."
The ad is MNDB's first for Aga since becoming its agency of record earlier this year. In an earlier and separate appointment MNDB created a campaign for the Rangemaster cooker in 2013.