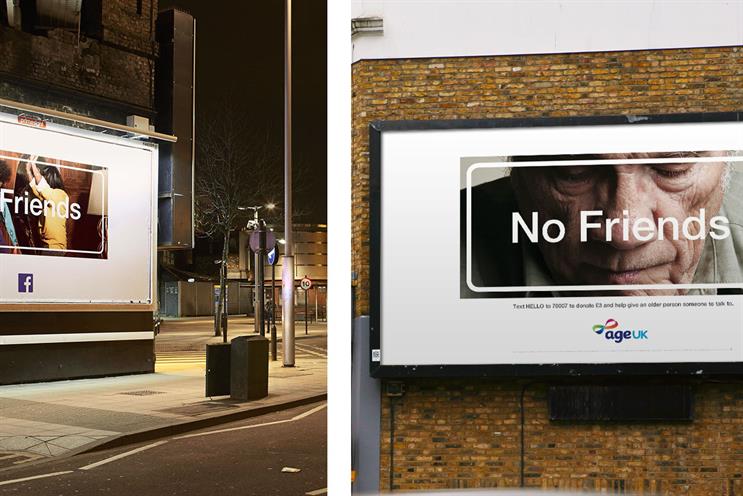 The ads by J Walter Thompson London display the words "no friends" over images of solitary older people.
The campaign encourages people to donate £3 by text to help provide the older generation with companionship, support and advice.
Around one million older people in the UK go more than a month at a time without seeing or speaking to anyone, Age UK said.
The campaign was created by Adam Collins and Mark Campion, with creative direction from Russell Ramsey, the executive creative director at JWT. The agency also handled the media planning and buying.
Facebook launched its first TV and outdoor campaign in the UK in February about how it helps create friendships.
Marianne Hewitt, the head of brand at Age UK, said: "At Age UK we know how devastating loneliness can be for older people.
"Being lonely not only makes life miserable, it is also really bad for our health, making us more vulnerable to illness and disease.
"It's time we took loneliness seriously as a threat to a happy and healthy later life.
"We need to do more to support older people to stay socially connected: this is a big part of our job at Age UK and everyone can help by being a good friend or neighbour to the older people they know."