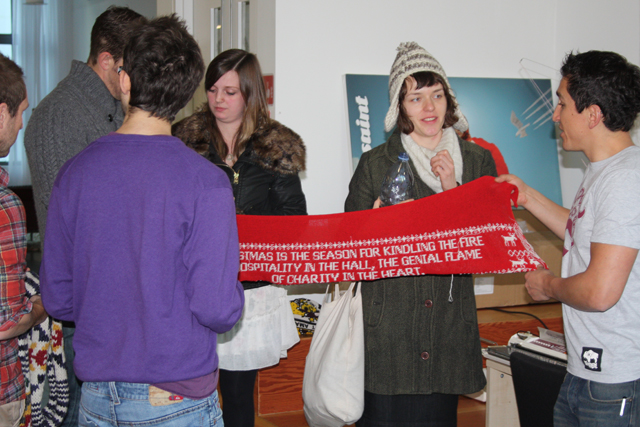 The agencies will be selecting the most festive Christmas tweets, containing the hashtag #WarmUpCamden, to knit as messages into scarves.
The scarves will be distributed to people in Camden, where the agencies are based, who look like they need warming up. The agencies will also be sending the scarves out in the place of Christmas cards.
All of the #WarmUpCamden tweets appear on
twitterknitter.co.uk
. Visitors can watch the winning tweets being knitted into scarves live from within the agencies via three webcam links.
'Twitter Knitter' launched yesterday and will run until Friday (10 December).
Last week
Saint@RKCR/Y&R launched a social media competition to design a new animated character to appear in Lloyds TSB's upcoming TV ads
.