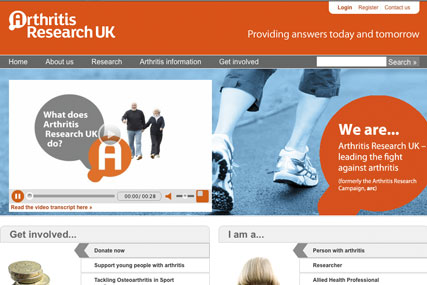 The charity has contacted a number of integrated agencies with an RFI, ahead of holding a pitch next month.
The successful agency will be responsible for creating a print, press, digital and direct marketing campaign aimed at corporate businesses, which encourages them to lend their support to the charity through various financial and volunteering initiatives.
In recent years, Arthritis Research UK has worked with a number of agencies on its marketing business, including Creative Juice and The Good Agency.
Its DM agency is BEC London, which was appointed in August last year following a three-way pitch. BEC is responsible for donor acquisition, as well as helping to raise the charity's public profile.