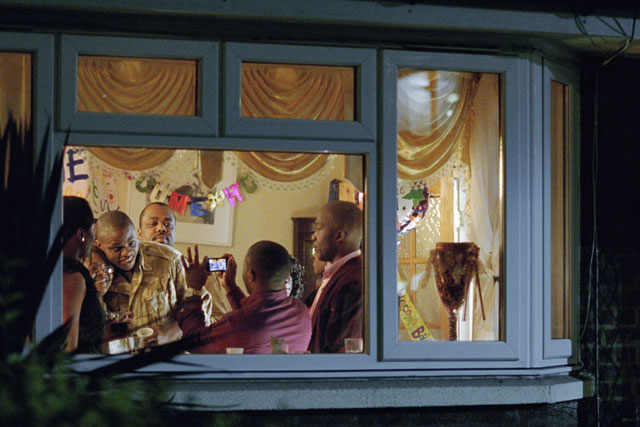 Whether it's more by hope or logic, agencies appear to be expecting a busier newbusiness period between now and the end of the year. And if the past few weeks are anything to go by, the signs are promising. Ad agencies have already been treated to a global Philips review and an £80 million pitch for DFS, while media agencies are fighting it out for General Motors and Sony Ericsson, among others.
Perhaps the most eye-catching of all pitches called in the past few weeks, though, is the £36 million Virgin Media ad review. The multimedia company had only been working with the incumbent, DDB, for 15 months, having appointed the agency last year after an intensive pitch process that saw some of London's best shops jump through numerous hoops to prove that they could provide the "fully integrated offering" that the brand craved.
DDB's work on the account hasn't been terrible. Not great, but certainly not reason enough to call a pitch. What seems to have prompted the review was DDB's struggle to provide "best-in-class" work across Virgin Media's entire business. The shop was able to thrive in some areas - hence the brand's decision to only review the advertising element and retain the direct marketing work with Rapp - but seemed not to fulfil the "integration promise" that it had made when it won the account.
But can any agency really provide a "fully integrated offering" of this nature? Can a big client really only work exclusively with one creative agency on all elements - advertising, digital, direct marketing and more - of its business?
CHRIS HIRST, CHIEF EXECUTIVE, GREY LONDON
I think semi-integration works, and most agencies will have brands that they do lots of little bits and pieces for. But if you're a client, what are you really going to achieve by putting all your business into one building in Soho?
It's all very well saying "we can do everything" but the client needs to be convinced that you do every element better than the agencies that they already have in place.
And clients, understandably, know it's hard for agencies to do that. They understand agency mentalities and know that if you're passionate about TV, then there's a good chance that you probably won't be as passionate about a mailer, or vice versa. I've still not seen many agencies that manage to prove otherwise.
When I think it has worked, the clients have tended to be a founding client of the agency, such as The Carphone Warehouse with CHI & Partners or O2 with VCCP.
And perhaps that's because it wasn't done from a standing start - the client didn't one day just decide to move all its business into the agency and expect it to do well.
Instead, the founding agency began working on some of the brand's advertising, added new capability as it grew and then picked up more elements from the client as the opportunities were offered.
On the other hand, Virgin Media simply gave DDB everything and, 15 months later, wondered why it had not all been worked out straight away. An agency and a client need time to gel and get to know each other if they're going to work like this.
MALCOLM POYNTON, CHIEF CREATIVE OFFICER, SAPIENTNITRO
For clients, asking an ad agency for integrated marketing is akin to asking a master bookbinder to create an e-book, an interactive smartphone app, a paperback version and a book stand too.
The master bookbinder probably has a computer and so possibly has the capability of doing these things. But the problem is that a master bookbinder loves making beautifully bound books. Not e-books. Not apps. Not paperbacks or book stands.
Of course, some ad agencies can do a certain kind of integration -namely above the line integrating with below the line - and one or two go far enough to scratch the surface of digital. The problem is, they always start with the 30-second spot. And that's where it rapidly goes wrong, where the creativity stops and the in-fighting starts - wrestling over "the idea", over budgets and so on.
The truth is, creating integrated campaigns requires many different talents being involved from the outset, and that makes ad agency folk uncomfortable. However, without it, integration is always going to be the dog that's wagged by the 30-second tail.
And as long as ad agencies are dominated by this thinking, they will come up short on great integrated ideas.
DEBBIE KLEIN, CHIEF EXECUTIVE, ENGINE
We believe integration works, and 60 per cent of our clients work with us in two or more disciplines.
To us, the question is not whether you can do it, but how you do it. We believe that it's the culture that makes the difference. You need to have people who are comfortable working in an integrated fashion. It's not going to work if the idea is forced upon an agency containing people already set in their ways.
And the golden rule is to never try to sell something that a client doesn't need. They've got to see you as a trusted advisor, rather than an ad agency with an ulterior motive.
For instance, we worked with BMW on its advertising for years, so when the client wanted to shift a lot of its spend to direct response, we were able to provide them with that through Partners Andrews Aldridge, rather than trying to convince them to carry on spending how they were.