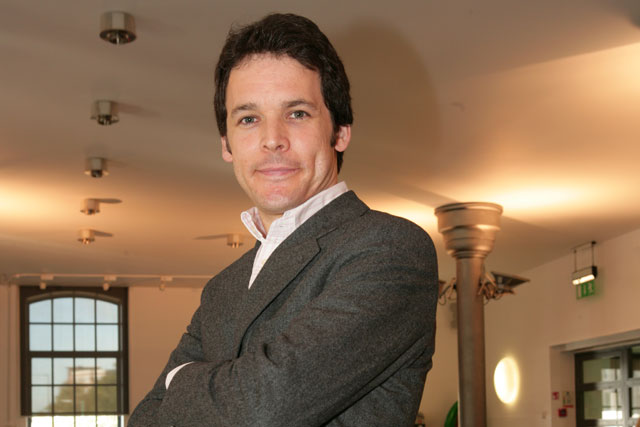 The closure of COI in April and savage cuts to government adspend have potentially massive implications for agencies. This has coincided with many in adland seeking an answer to the question of how to position their resources with the aim of doing greater "social good".
At an industry-wide level, the IPA is taking the lead with initiatives such as its Creative Pioneers Challenge, which last week saw 581 young people shortlisted for apprenticeships, internships and start-up opportunities. This represents a real effort to create greater links with wider society and encourage diversity within adland.
The stakes for agencies rise with evidence that shows this kind of activity is not only beneficial to society, but vital for business survival as consumers now expect businesses to play a "good" role in society.
In light of this, two agency heads explain their businesses' approach to creating social value and expand on how "shrunken government" is not necessarily detrimental to companies striving to contribute to a greater good.
GILES HEDGER - GROUP MANAGING DIRECTOR AND CHIEF STRATEGY OFFICER, LEO BURNETT GROUP
The recent hiatus in taxpayer-funded advertising has allowed us all to see that, with or without COI, there is now a permanent contract in place by which creativity intersects explicitly with a project best described as "society", and with an ambition best described as "good".
No sooner had David Cameron introduced his big idea of the Big Society than it became muddled, in many people's minds, with austerity, budgetary cuts and a manifest desire for smaller government. While there are philosophical and financial associations between all of these, the principles of the Big Society originate outside of any economic crisis and precede the present government.
It was the post-war baby boom that gave rise to sustained economic growth, consumerism and individualism as well as environmentalism, social responsibility and activism. These are concepts that are as contradictory as they are complementary, and it is often our industry that is given the job of making sense of them.
For years, brand owners have been responding to these contradictory ideas by setting brands supra-commercial objectives. Brands now spread happiness, inspire achievement, democratise specialness.
Behind every prosaic commercial purpose sits a quasi-ethical agenda to make the world a better place. One can debate whether this sense of purpose is trite or profound, but undeniably there is now a contract between corporations and consumers, employers and employees and government and the private sector that each has a role to play in driving societal change. Sometimes it looks like partnership, sometimes pressure but, mostly, it's an inter-relationship that works.
Until the recent disbanding of COI, Leo Burnett London was probably Whitehall's number-one agency by spend, with assignments from road safety to numeracy and everything in between. Within the culture and talent base of the agency, there is a strong residual impetus to drive large-scale positive change, and this impetus is not contingent on the availability of government assignments. Whether we are saving lives on British roads, putting homelessness at the top of the news agenda for Shelter, or encouraging people to switch off their lights for WWF's Earth Hour, the creative urge to effect change is the same.
This year, we decided to channel this energy and expertise under a new banner called "Change". We are working with clients on assignments as diverse as cocaine abuse, the human rights of children, the global armistice project and female education in the developing world.
"Change" is not a separate agency, it's a scout badge that anyone in the Leo Burnett Group can earn. Calling it something and approaching it collectively has given a focus and identity to that which can otherwise be scattered at the fringes. About a quarter of our headcount is involved, and for the generation of talent coming into advertising, this cultural ingredient is fast becoming a driver of agency choice.
Whether the public coffers are flowing or capped off, there is no stopping the desire of the advertising business to solve the bigger problems. "Change" is in step with an age where the responsibility for driving positive change has been redistributed to become equally a government duty, business responsibility, employee purpose and consumer desire.
RUSS LIDSTONE - CHIEF EXECUTIVE, EURO RSCG LONDON
Our industry has a fine history in developing and implementing public-service campaigns for both the government and the third sector. A quick flick through How Public Service Advertising Works by the IPA and COI and its 25 years' worth of case studies will highlight some of the UK's most effective "information dissemination" and behaviour-change campaigns ever created - thanks to outstanding creative thinking from agencies, ministries and COI.
There was an inevitability to the reduction of government communications activity, for both ideological and austerity reasons. While this has had a significant impact on "COI agencies", this does not mean the end of our industry's role in the social contract, or whatever we understand by the Big Society.
First, there is still a big role to play with government departments and the third sector, simply because there is often no better way of disseminating information or driving action than a well-crafted communications campaign. The tools at the disposal of the best agencies with smart channel thinking means our ability to drive engagement and deliver strong ROI grows better every day. While austerity bites, it is a false economy to halt communications altogether - and it seems that different government ministries recognise this.
Second, the role of business is changing. Of its own volition, through green-blooded capitalism and the recognition that "doing good" will be good for business, companies are increasingly looking at ways to play their role in society. Consumers also expect business to play a social role - as evidenced in recent Euro RSCG research, where 80 per cent of UK adults believed "business bears as much responsibility for creating social change as government".
Many agencies work with clients to look for chances to engage with consumers and drive the triple bottom line - as we did with the TED award-winning "let's colour" community painting project for Dulux.
And, finally, as an employer of bright young professionals, it is fundamental for the bloodstream of our agency that, be it through communications, volunteering or pro-bono support, we play a role in doing social good. The IPA has taken a lead with its Creative Pioneers scheme and many agencies individually commit significant time and money to support local charities or causes. At Havas, we've created our own "youth Davos" - a non-profit organisation called One Young World that brings together young people from around the world to help them create positive change. Our employees can make a difference in a relevant way and there are now more than 125 projects stemming from this initiative.
For sure, the government involvement has shrunk, but there remains a big role for the best creative minds in our industry to help drive positive social change at a macro and micro level.