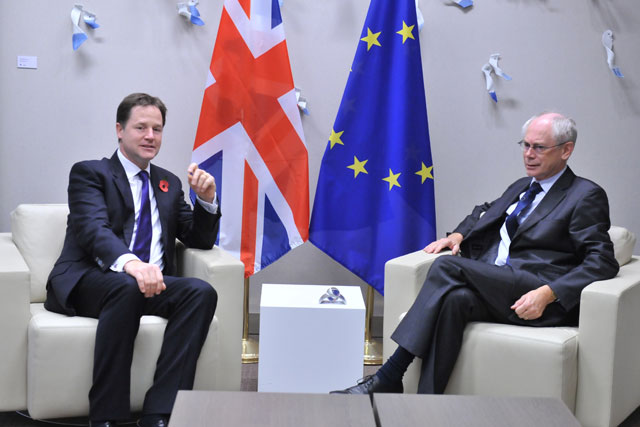 Ministers will make a "widening and deepening" of the market in service industries a key demand in talks on a new EU treaty that is likely to follow the eurozone debt crisis. They say the main beneficiaries of this would be advertising, consultancy, legal services and accountancy. "We are a world leader in advertising and we should be able to win more contracts in Europe," according to one Government source.
Nick Clegg, the Deputy Prime Minister, raised the issue during talks in Brussels on 9 November with European Commission officials including Michel Barnier, the commissioner for internal market and services, who is believed to be sympathetic.
Clegg said the internal market already added £520 billion to Europe's shared economy, which could rise to £690 billion if services and the digital industry were liberated.
The Advertising Association welcomed the move. "It is important to remember that our creativity is also a world-class export," Ian Barber, its director of communications, said.
Industry sources said that making it easier to land accounts would be good news, but the impact may be less dramatic than ministers suggest. They said trade barriers are not a major problem, with the big agency groups having offices throughout Europe.