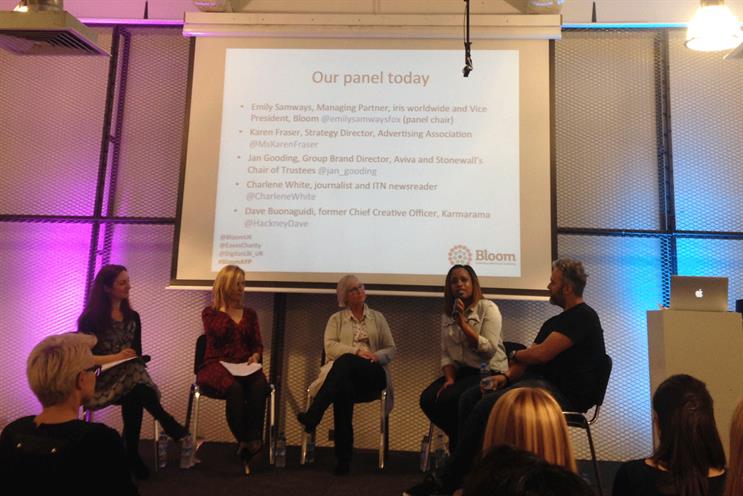 Speaking at a Bloom event on diversity last night, Buonaguidi said agencies are not interested in making a change or innovation.
He said: "I don't think a lot of ad agencies have changed since the 1950s. I think they are institutionally racist, institutionally sexist and institutionally homophobic and I would say that across the board.
"It frustrates me because I have set up two businesses over the last 20 years and they are no different from any other and I find that quite shameful. It's very white male, middle class and London centric."
At the event held at the Digitas LBi office in the Old Truman Brewery, Buonaguidi told the Bloom members that ad agencies need to change their mind set to become a "caring culture".
He praised the work of Toms, the shoe brand, which gives an underprivileged person a pair of shoes for each pair it sells. Buonaguidi said ad agencies should learn from this.
Jan Gooding, the group brand director at Aviva and the chair of trustees at Stonewall, added that there are many strands to diversity and challenged the audience not to forget about LGBT people.
She said: "I've realised there's a lot of homophobia and the reason I want your help is because we are being very superficial. A lot of straight people think 'we don't have a problem with gay people so no one else does' and we assume that LGBT people are fine in our offices."
Gooding explained that no one talks about how many LGBT people work in advertising. She said: "What makes you assume they are all fine?"
The event also heard from Karen Fraser, the strategy director at the Advertising Association, and Charlene White, a journalist and ITN newsreader.