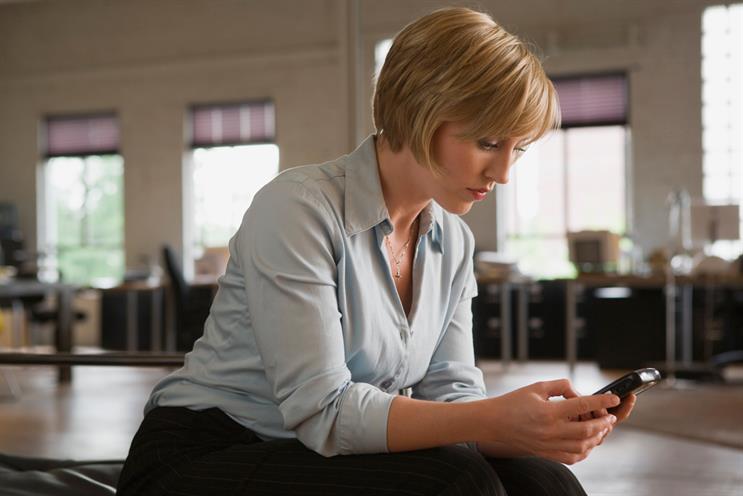 Are media agencies moving fast enough to adapt to the expansion in mobile marketing and to integrate mobile expertise across their operations?
Given the rapid expansion in mobile marketing – revenues in 2012 more than doubled from 2011 levels to reach more than £500 million, according to the Internet Advertising Bureau, and further steep rises are expected this year – it is clearly one of media's most dynamic spaces.
An IAB snapshot conducted in 2012 found that many believed agencies lacked understanding in some key areas of mobile. But Mark Howley, the group managing director at ZenithOptimedia, says it is clients that have been taken by surprise by mobile's rapid growth. Half of clients do not have mobile-ready websites and many struggle to persuade their organisations to invest in the medium.
ZenithOptimedia makes sure that every client team has a mobile expert who can advise on marketing through mobile platforms. "Every large client has a person in that team with responsibility to educate, inspire and drive them to embrace mobile," he explains.
Justin Taylor, the managing director of digital at MEC, says mobile has finally entered the consciousness from a marketing perspective. He says there are possibilities for interesting campaigns targeted to different times of day and locations that brands could tap into.
MEC has moved from having a specialist mobile team to using more connected ways to handle the medium. Specialisms include campaigns for press bought across print, tablet and mobile, and for TV bought across any device.
An IAB snapshot conducted in 2012 found that many believed agencies lacked understanding in some key areas of mobile
"Most people I speak to now consider mobile in most digital media plans and digital display," Taylor points out. "But is display the right thing to do? It is more about the connected experience coming out from that."
MediaCom's head of digital, Stefan Bardega, says the agency has a combination of specialist skills and integrated mobile expertise. The 180 digital staff all have mobile as part of their job descriptions. Mobile is headed by George Dixon, who is responsible for driving knowledge across the agency. There are also specialist mobile production skills in-house to create banner ads and landing pages.
Mobile billings at the shop are 15 per cent of digital revenues this year, and this is expected to grow, Bardega says. He adds that investment over the past two years has typically led to 25-30 per cent of traffic coming to clients' websites via mobile devices.
Meanwhile, James Chandler, the head of mobile at Mindshare UK, says that mobile has moved beyond its own silo or some small tactical offshoot of digital to become "this ever-present thing and should be in everyone's objectives". The agency has eight "mobile champions" scattered across the digital, press and TV teams. The 50 digital planners and the 30-strong search team have mobile as part of the job remit.
As mobile marketing and commerce continue to grow, agencies appear to be confident that they have the right structures in place. The consensus is to have specialists within full integration. However, all tend to agree that the onus continues to fall on brands making the right investments in their mobile
assets to match the ever-growing rise in consumers' smartphone usage.