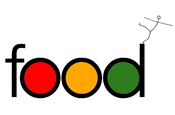 The pitch is being handled by COI.

The brief will initially involve a £10 million, three-year TV, print and outdoor campaign that will aim to reduce the public's saturated fat intake.

The campaign will be followed by work to promote the traffic-light food labelling system and a continuation of the FSA's existing campaign to encourage people to reduce their salt intake.

HHCL/Red Cell was the previous incumbent on the business, and produced a campaign in 2004 featuring an animated character called Sid the Slug.

The account moved into Grey after the agency closed last year, but has since remained dormant.

Last year, the FSA appointed Farm to handle advertising for its food safety account, which warns consumers about the dangers of improper food hygiene.