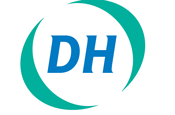 The pitch, which is being managed by COI, will see Bartle Bogle Hegarty, Delaney Lund Knox Warren & Partners and Miles Calcraft Briginshaw Duffy battle it out for the creative account, while Manning Gottlieb OMD and Mediaedge:cia have been shortlisted for media planning.

A decision is scheduled for this summer. The DoH is also expected to appoint digital and PR agencies later in the year.

The winning agencies will create a three-year campaign to raise awareness of strokes, which the DoH cites as the third-biggest cause of death in the UK after cancer and heart disease.

The campaign will advise the public on the symptoms of strokes and encourage calls to the emergency services.

The campaign is part of a government strategy to raise awareness and modernise treatments for serious diseases. Launched last December, the strategy aims to reduce the death rate from strokes and coronary heart disease by at least 40 per cent by 2010.