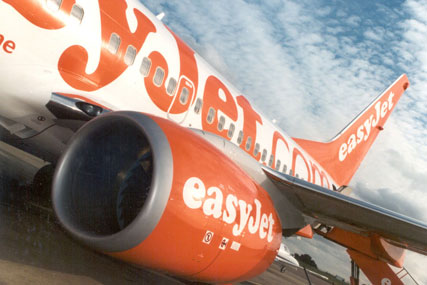 The airline has drawn up a shortlist to contest the business that features Dare, Grey, The Red Brick Road, VCCP, and the incumbent Publicis London.
A Publicis spokesman said: "We have an existing long-term contract with easyJet and are deciding whether to participate in this particular project."
EasyJet has drafted in the former Barclays and Standard Life marketing director Simon Gulliford as a consultant on the pitch. The review follows the appointment of the former Audi marketer Peter Duffy as easyJet's marketing director last month.
It is understood that the airline, which has traditionally focused on price in its advertising, is now looking to introduce a more brand-led approach.
EasyJet's most recent campaign attacked the rise in Air Passenger Duty and comprised print ads with the line: "Guess who pays no tax?", showing two images of air passengers underneath. One picture showed a businessman in front of a chartered jet with the caption "no air tax, with another of a family with the line "pays air tax".
The airline has been engaged in a tit-for-tat marketing battle with rival Ryanair. The airline's complaint about a Ryanair ad that claimed its flights were the "cheapest way to the sun", led to the ad being banned by the ASA last October.
Easyjet consolidated its pan-European advertising and direct marketing accounts into Publicis London in October 2008.