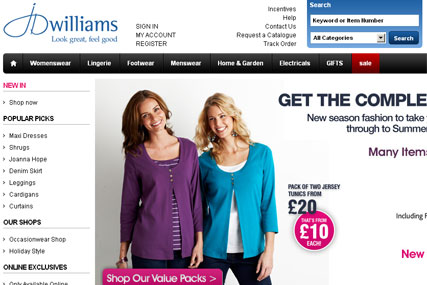 The pitch process, which is being handled directly by the JD Williams marketing team, includes a tender that asks agencies for a number of case-studies as well as their above-the-line and direct marketing credentials.
JD Williams is approaching ad agencies just four months after it retained the Principles Agency to its integrated business with a focus on customer recruitment and retention.
The agency's work since then is thought to have included direct mail and press campaigns to promote JD Williams' fashion brands, as well as a new brand campaign to help attract a more varied consumer base.
A spokeswoman for JD Williams declined to comment on the advertising pitch.