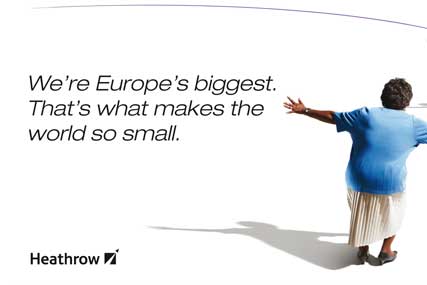 The company issued a tender for the business, which involves billings of £4 million, earlier this week.
Agencies have until the end of this month to register their interest in competing for the account, with pitches set to take place later this year.
The successful agency will hold the account for a minimum of three years, and will be responsible for handling all on- and offline media activity for Heathrow Retail, Brand and Car Parks, as well as overseeing paid search and SEO activity for Heathrow and other BAA airports.
Carat has been the incumbent on BAA's media business since 1999. The agency last successfully repitched for the account in August 2008, beating Zed Media and Universal McCann.
However, BAA has also used ZenithOptimedia on a consultancy basis, and last year appointed Mindshare and Naked Communications to work on Gatwick Airport, which has since been sold.