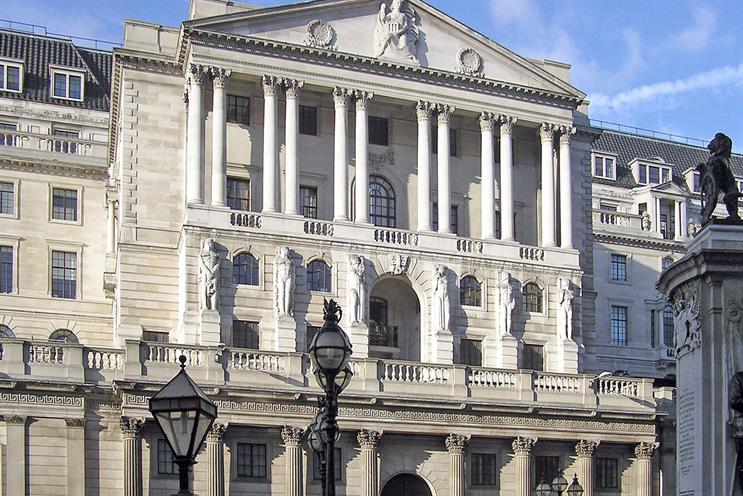 RFIs have been set out but a formal tender has yet to be issued.
The new £5 notes will be printed on a thin, transparent and flexible polymer that the Bank of England describes as "a more secure, durable and cleaner material".
The current notes are printed on cotton paper, which has been in use for more than 100 years.
The note will feature Sir Winston Churchill and is set to be circulated in autumn 2016. A new polymer £10 note, featuring Jane Austen, will be released in 2017.
This week, the central bank announced that the new £20 note will also be printed on polymer and will be unveiled in three to five years' time.
A spokeswoman for the Bank of England said she is unable to confirm or deny the review.
In 2012, the central bank demanded that Paddy Power scrap an ad that brought an image of the Queen on a £10 note to life through augmented reality.