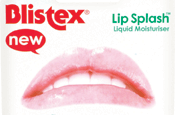 The brand is already conducting tissue meetings and will be putting out a shortlist in the following weeks.

Bray Leino, the incumbent, has not been asked to repitch for the business.

The winning agency will be briefed with building the Blistex brand in the run-up to winter, a strong sales time for lip-balms and lip-relief creams.

Blistex is owned by Dendron, a company that markets, sells and distributes branded over-the-counter pharmaceutical and toiletry products.

Bray Leino currently handles all of Dendron's advertising, which includes brands such as Bazuka verruca gel, Ibuleve pain-relief gels and sprays and Happinose nasal decongestant.

It is the first time since Bray Leino picked up the business in 2004 that Dendron has talked to other agencies.