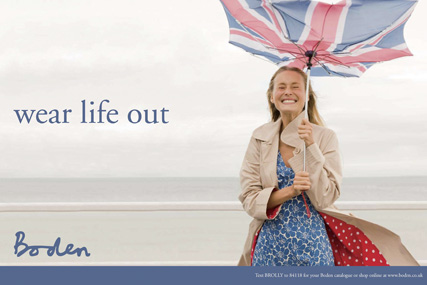 The brand has contacted agencies directly inviting them to pitch for the business ahead of plans to launch its first-ever major ad push.

Boden does not currently spend significantly on above-the-line advertising, having previously focused on DM.

The company is now aiming to crack the teenage market. It launched a new range, Johnnie B, for ten- to 18-year-olds earlier this year.

Boden was founded in 1991 by Johnnie Boden. When the company was first set up, it sold men's casual wear by catalogue and targeted upper-middle-class men. Womenswear launched in 1992 and menswear now makes up only 6 per cent of the business.

The company has around one million customers in the UK, Germany and America, and a turnover of £168 million. Its clothing and accessories are available through mail order, online and telephone.