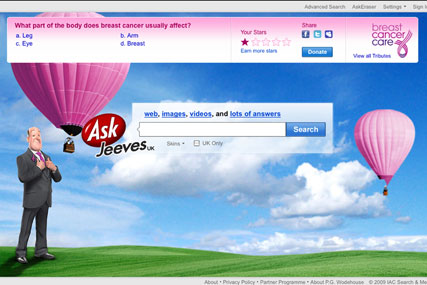 The charity has contacted a number of shops with a view to appointing a new agency to its advertising roster this year.
Breast Cancer Care works with agencies on a non-retained basis. In September last year, it appointed Iris to handle a campaign surrounding its "Pink Fridays" activity, which encourages the public to get involved with events that raise money for and boost awareness of breast cancer.
The work was based around a social media campaign, fronted by the brand ambassador, Jenni Falconer.
The majority of Breast Cancer Care's marketing activity comes in the form of partnership marketing, as it looks to use commercial brands to help raise its profile.
Last year, it signed deals with Sony Ericsson and the search engine Ask Jeeves. It has also teamed up with William Hill to promote its "Pink Fridays" campaign.