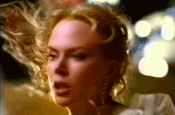 Chanel will continue to handle all its creative work in-house at the company's headquarters in Paris.

However, it is seeking a digital agency to help it roll the work out online across multiple markets.

The perfume brand is due to launch a high-profile global ad campaign next year, starring the new face of Chanel, the Amélie and Priceless actress Audrey Tautou.

Jean-Pierre Jeunet, who previously directed Tautou in two films, Amélie and A Very Long Engagement, will direct the new ad, which is set to air in early 2009.

Tautou replaces the Australian actress Nicole Kidman, who in 2004 starred in an £18 million, two-minute ad for the perfume, directed by the Moulin Rouge director, Baz Luhrmann.

The ad, which saw Kidman pursued by paparazzi and kissing a mystery man, was billed as the most expensive ad ever made.