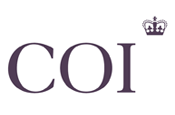 COI, which is handling the pitch, has approached a number of agencies ahead of putting together a longlist.

The account will have a media spend of around £10 million.

C-Mec is a non-depart-mental public body that took over the CSA's duties in November 2008 and is now responsible for child maintenance in the UK.

The winning agency will be briefed to create an integrated advertising campaign for C-Mec, promoting the benefits of effective child maintenance.
A commission spokesman: "Less than 50% of children in separated families benefit from effective child maintenance arrangements, whether that's through the Child Support Agency or via private agreements. Ensuring that more children are financially provided for by non-resident parents is an important part of the new Commission's remit. The campaign will promote Child Maintenance Options, the new impartial information and support service. It advises parents on the range of choices available to them and how to make the arrangement that best suits their own circumstances. This is an important public information campaign on an issue that's been overlooked for too long."
C-Mec has access to the CSA's enforcement powers, including deduction from earnings, third-party debt orders, orders for sale of property, driving licence disqualification and imprisonment.

It will also have new powers, which include directly taking payment from bank accounts without having to apply through the courts, confiscating passports and imposing curfews.
A commission spokesman: "Less than 50% of children in separated families benefit from effective child maintenance arrangements, whether that's through the Child Support Agency or via private agreements. Ensuring that more children are financially provided for by non-resident parents is an important part of the new Commission's remit. The campaign will promote Child Maintenance Options, the new impartial information and support service. It advises parents on the range of choices available to them and how to make the arrangement that best suits their own circumstances. This is an important public information campaign on an issue that's been overlooked for too long