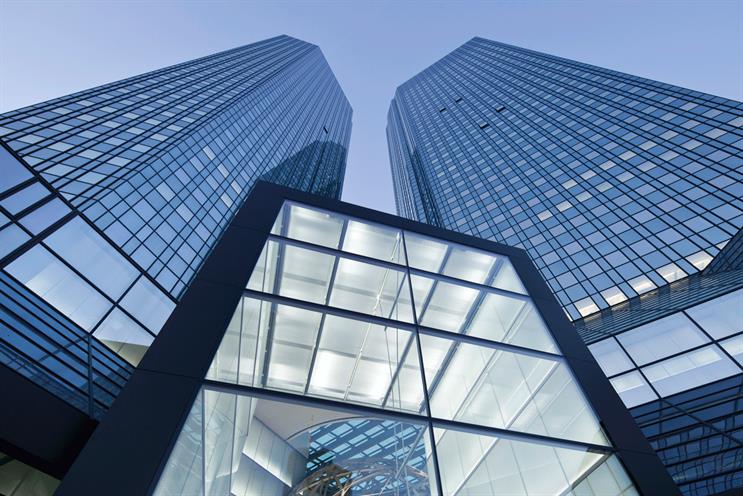 The investment bank, Germany's biggest, has begun approaching agencies around the world for a new global advertising and brand campaign. The process is believed to be in the early stages.
The incumbent is the Hamburg-based Scholz & Friends.
Carat, which holds Deutsche Bank's £70 million global media account, is unaffected.
In June 2013, Deutsche Bank promoted its partnership with the development charity Sported through an outdoor campaign by DraftFCB (now FCB Inferno).
The Financial Conduct Authority fined the London branch of Deutsche Bank £4.7 million for inaccurately reporting 29 million trans­actions between November 2007 and April 2013.
Deutsche Bank declined to comment on the review.