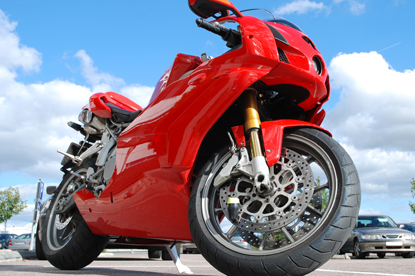 COI has contacted agencies with a brief to develop online activity, including a microsite aimed at riders.
Agencies are being asked to communicate the consequences of not wearing the correct helmet, as well as information on buying one.
The activity will break in December to coincide with the International Motorcycle and Scooter Show at the NEC in Birmingham.
Last year, Transport for London ran a campaign created by M&C Saatchi that highlighted the problem of motorists misjudging the speed of motorbikes approaching them at a junction.
The DfT's "Think!" road-safety website also has a dedicated area for motorcyclists, and the department is a sponsor of the British Superbike Championship.
The department has also set up the Think! Motorcycle Academy, an online resource for bikers.