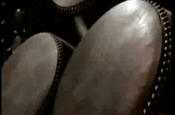 The alcoholic drinks giant, which owns brands including Smirnoff, Guinness and Baileys, is looking to expand its search marketing efforts following Google's decision to relax its ban on promoting "hard alcohol and liqueurs" last December.

Sources said a region-by-region pitch process had begun with a review of search marketing in Asia. A pan-European review will follow.

Though sources suggest that Diageo's search marketing spend has been minimal because of the Google ban, Isobar, the Aegis digital network, has handled some search activity for its brands in the past.

Isobar is expected to pitch for the search business against rival media networks.

Diageo is not reviewing its traditional media planning and buying arrangements, which are handled on a market-by-market basis. Carat is the incumbent on the £29 million UK account.

In its half-year results last week, Diageo revealed a 1 per cent saving in marketing spend due to "cost efficiencies from media rate deflation".