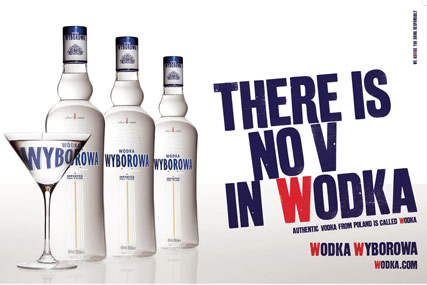 The company has contacted a number of network agencies and invited them to pitch for the business.
The process is being run out of Pernod Ricard's Swedish headquarters, and covers the global advertising for all of Pernod Ricard's vodka brands outside the Absolut range, including Wyborowa, Luksusowa and Fris Vodka.
Pernod Ricard previously used agencies on a project basis to handle the advertising for these brands, but is now thought to be keen to boost their profile by appointing a single agency to handle their marketing activity on a retained basis.
Wyborowa is one of the oldest Polish vodka's on the market, and in 2009 became the fastest growing vodka drink in Europe.
Luksusowa is another Polish vodka and is among the best selling in Poland.
Fris Vodka is a Danish vodka that has recently become popular in the US. It comes in a range of flavours, including Cherry, Grape and Blueberry.
Pernod Ricard currently works with a number of UK agencies on its advertising roster, including TBWA\London, Publicis London, Euro RSCG and M&C Saatchi.