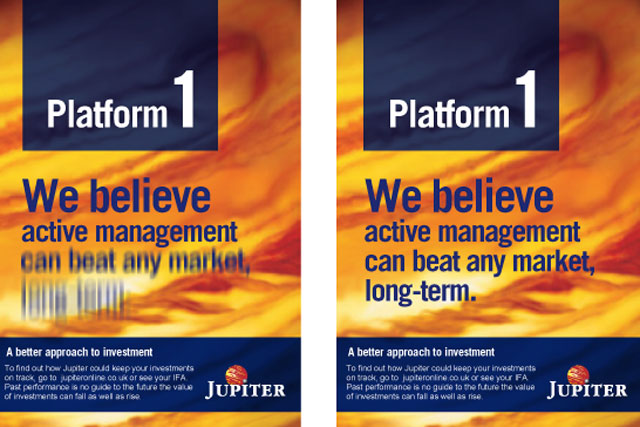 The financial services company has approached a number of agencies about the brief.
Jupiter works with Masius on its advertising account.
The agency was appointed to the business in 2002 after a four-way pitch.
Masius recently helped Jupiter promote its Strategic Bond Fund with an online ad campaign that featured a cube navigation device to increase interaction. The campaign also included press and outdoor brand work.
Other activity launched this year included outdoor advertising in rail and Tube stations, with supporting national and trade press elements. The outdoor campaign, consisting of roadside and rail posters, used the strapline: "Posts move. Goals don't."
Jupiter is one of the UK's leading fund management groups, managing investments for both private and institutional investors.