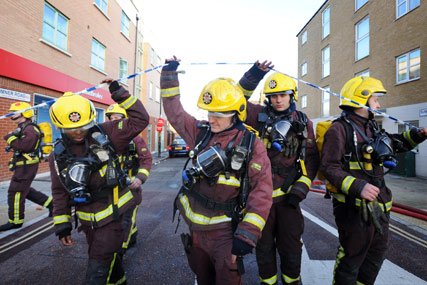 The brief will include creating campaigns, both long-term and quick-turnaround reactionary work, designed to support community safety as well as overall fire safety.
Topics likely to be covered include issues around fire risk assessment, fire safety for the elderly, reducing non-emergency calls and smoking.
The brief will also include recruitment advertising aim-ed at increasing the numbers of trainee firefighters, with particular emphasis on reaching potential applicants from traditionally hard-to-reach groups, and senior staff. Work will run across posters, print, radio and digital.
This is the first time that the LFEPA has looked for a retained agency. The organisation has placed a tender document on the Official Journal of the European Union website.
Interested parties need to contact the LFEPA before 3 March to obtain a pre-qualification questionnaire. This must then be filled in and returned by 15 March.
Successful agencies will be contacted by the LFEPA on 19 March with dates for pitches. It will initially see a longlist of six agencies, which will then be cut down to four for the final pitch.
The LFEPA is in charge of the London Fire Brigade and makes decisions on key matters including policy, strategy and budget.