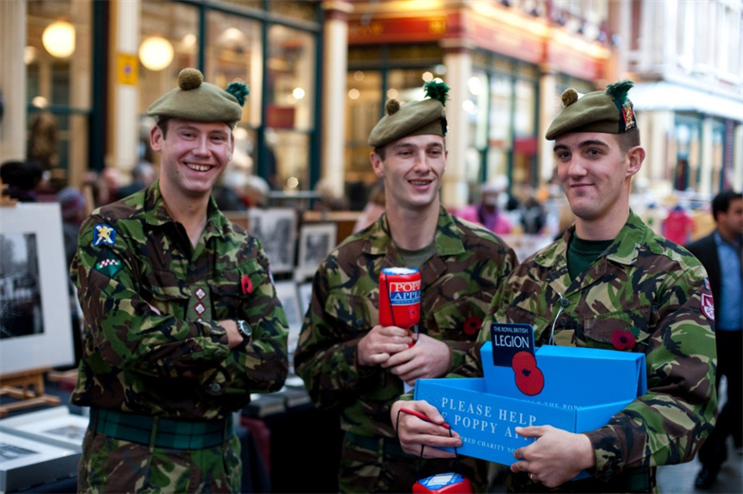 The charity, which is best-known for the annual Poppy Appeal, is looking for a creative shop to boost this year's fundraiser and make the brand more relevant for a younger audience.
Oystercatchers is running the process and contacted agencies last week. The winning shop is expected to be in place by May.
The Royal British Legion has previously worked with The Gate on its advertising.
Tangible, the charity's direct marketing agency, is unaffected.
Although The Royal British Legion generates widespread attention during the Poppy Appeal timed around Remembrance Day, newer military-related charities such as Help for Heroes have a stronger year-round media presence.
The Royal British Legion ranked lower than Help for Heroes in the 2013 Charity Brand Index in Third Sector.
Robert Lee, the assistant director of marketing and communications at The Royal British Legion, told Third Sector that the charity would be "using the centenary period to gain new ground" with the younger generation.
This year marks the 100-year anniversary of the start of World War I and 70 years since the D-Day landings in Normandy.