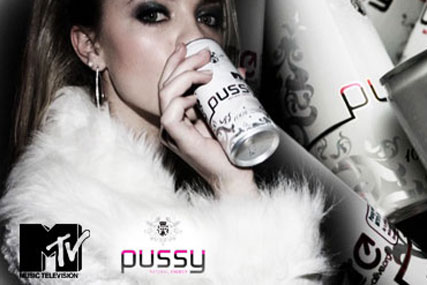 Launched by student Jonnie Shearer in 2004, Pussy is keen to raise its profile. The drink, which is made with a blend of white grape juice mixed with grenadilla and lychee, is positioned as "spontaneous, entertaining and fun".
The energy drink is mainly sold in London nightclubs, but consumers can now also purchase a case of 24 cans online through the Pussy website.
Pussy has not worked with an ad agency before and mainly relies on word-of-mouth to boost sales. But in recent years, fans of the brand have created homemade ads to promote the drink, which have been seeded on YouTube.