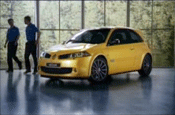 Agencies pitching on the business are understood to include Publicis Modem, Isobar and FullSix - all of which are already on the Renault roster. Pitches are being held over the next week.
The winning agency will be briefed to develop a unifying strategy to lead the company's digital vision and thinking for the next three years.
The review is being run out of Paris by Steve Norman, Renault's recently appointed head of global marketing, who joined the company from Fiat Auto earlier in the year.
Publicis currently handles Renault's global advertising account, while Isobar's sister company Carat works on on- and offline media worldwide. Neither relationship is affected by the review.
In 2007, Renault increased its worldwide sales by 2.2 per cent to 2.5 million units, a 3.6 per cent share of the world market. Growth was led by strong sales outside of Europe, which increased by 16.5 per cent.