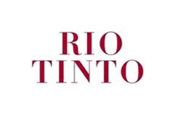 The company contacted agencies this month and aims to finalise a shortlist in the next few weeks.
It had planned to launch an advertising campaign in late 2008, but this has been pushed back to early 2009.

The campaign will run globally and target business customers.

The successful network will build on a brand strategy that has been developed by Interbrand for Rio Tinto, including a new visual identity that aims to unite the group under the Rio Tinto brand.

The rebrand launched in January and aims to promote the company's involvement in technology, the environment and local communities.

The mining and resources group operates globally but has a strong presence in Australia and North America, ?with a presence also in South America, southern Africa, Asia and Europe.