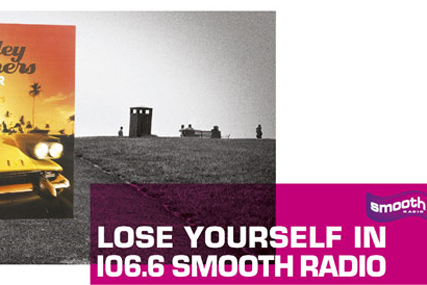 The company has issued an RFI to a number of full-service agencies, with a view to holding a pitch. The AAR will handle the process.
Dye Holloway Murray has handled Smooth Radio's ad account since February 2008, after beating Mustoes, Hooper Galton and the incumbent, Clear Marketing, in a pitch. The agency will not repitch.
The agency launched a multimillion-pound campaign for the brand last year that featured iconic album covers photographed against black-and-white backgrounds.
Smooth Radio, which consists of six regional stations across the UK, has undergone a significant restructure in the past few years following a series of acquisitions, including those of Jazz FM and Saga.
All stations have been rebranded under the Smooth Radio umbrella, and positioned as an alternative to Radio 2 for the older listener.
The successful agency will develop a campaign to build on the broadcaster's "unwind with Smooth" brand positioning, and will target potential listeners and encourage advertisers to use radio to reach 40- to 59-year-olds.
MediaCom, the media agency on the business, is unaffected.
According to the most recent Rajar figures, Smooth Radio's six stations attracted a UK audience of around 2.44 million listeners, an increase of 0.33 per cent year on year.