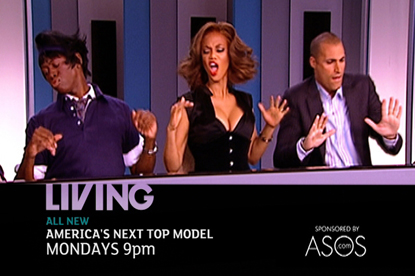 The account is currently divided between a number of small shops but the company is now looking to bring all of the business into one agency.
The pitch is being handled by OysterCatchers and will be run by Jeff Dodds, the brand and marketing director at Virgin Media Television, who joined on 1 April.

The division is responsible for handling Virgin Media's seven wholly owned TV channels, Living, Living 2, Bravo, Bravo 2, Virgin 1, Challenge and Challenge Jackpot.

The review has been called because Virgin Media Television believes its channels and viewers have grown enough to justify increased spend and unified communications.

The winning agency will be briefed to create integrated campaigns across all of the separate channels as well as building campaigns for the overall brand.

The work will be heavily reliant on digital, but will include TV and DM.

Dodds was appointed to the new role in January from Callaway Golf.

He was briefed with reinvigorating the broadcaster's fortunes after its end-of-year results revealed a net loss of £120.8 million, compared with a loss of £61 million a year ago, while revenues dropped 1.5 per cent to £991.1 million.

Two weeks ago, Virgin Media kicked off the long-awaited sale of its Virgin Media Television division, excluding its 50 per cent stake in UKTV.