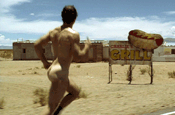 The financial services company has already conducted credentials meetings with a number of undisclosed shops.

ISBA is handling the process and further meetings will take place over the next few weeks.

The exact nature of the brief has not yet been revealed to the pitching agencies, but the company has contacted shops which can demonstrate a strong background in digital creative advertising.

Visa currently uses a number of digital agencies across Europe on a project basis, including Saatchi & Saatchi Interactive.

The search comes shortly after the credit card company kicked off a review of its $600 million global advertising account.

Visa invited Omnicom, WPP Group and Publicis Groupe to pitch when the review started in June.

A spokeswoman for Visa confirmed that it had been in conversations with agencies, but said the brief involved back-end web-build projects, rather than digital creative.