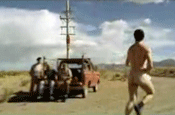 The credit-card company, which is an Olympics tier one partner, has asked Saatchi & Saatchi and Mediaedge:cia to put together teams from other group agencies to pitch for the chance to implement an integrated sponsorship strategy.

The brief will cover marketing elements including sponsorship, events, relationship marketing, CRM, promotions and merchant strategy. However, it will not include advertising, which will continue to be handled by Saatchis.

Mediaedge:cia handles Visa's media planning and buying, and its sister agency MEC Access handles sponsorship and content duties.

Publicis Groupe works with Visa through Saatchis and the DM agency Publicis Dialog.

A Visa Europe spokeswoman said: "Visa Europe has asked its two roster agencies Saatchi & Saatchi and MEC to present recommendations for marketing programmes for the London 2012 Olympic and Paralympic Games.

"This is in addition to existing work for Visa Europe."