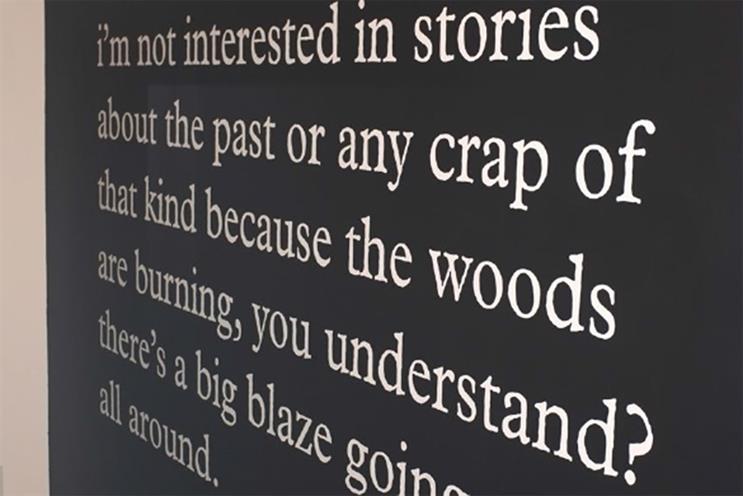 Having hung unnoticed in the foyers of countless agencies down the years, one critic has called them "a melange of hyperbole that is neither unique nor motivating". They stand accused of being filled with jargon that is ignored by staff while being meaningless to prospective clients. According to Reiman, they are like tombstones in a cemetery: "The mission statement is unveiled and then we visit it once a year." For Murphy, the Adam & Eve/DDB chief executive, agencies should live and breathe their visions. The visions should manifest themselves in the work leaving the agency daily, he wrote in last week's Campaign. That said, some believe mission statements help set the culture and tone of an agency by reminding staff what it stands for while keeping everybody heading in the right direction. In the end, though, will mission statements exasperate adland as much as they once did President George HW Bush, who had no time for "that vision thing"?
Agency head
Chris Hirst, European chief executive, Havas Creative Group
"I don't intend to spend any time talking about mission statements. The fact is that the vast majority of agencies are trying to do the same thing. That's to say creating interesting work and trying to build their reputations.
"Of course, it's important to be clear what you're trying to achieve. But you can drive yourself nuts trying to find points of difference when you're having to manoeuvre on a pinhead.
"The question that agency heads have to answer is how they are going to achieve their aims. And the only way they can do that is by doing things better than others do."
Intermediary
Kerry Glazer, chief executive, AAR
"Agency mission statements might galvanise staff but not business prospects. Clients don't go to McCann to get 'truth well told' but because they like its work or its management or because they want an international network. They are less concerned about mission statements than an agency's ability to deliver.
"That said, there's an important role for mission statements in motivating agency staff. Wieden & Kennedy's Neil Christie says people join his agency 'to do the best work of their lives'. That's immensely motivating for staff.
"Sometimes, mission statements can be encapsulated in a strapline. Ogilvy's 'We sell or else' is well-understood by everybody."
Agency head
Lucy Jameson, chief executive, Grey London
"With the industry changing so much – along with the role of agencies within it – our people need to understand what's important.
"That doesn't mean a pretentious mission statement but the way we work. We talk a lot about being 'open'. It means we have no hierarchy and don't sign work off before it goes out, and we ensure new joiners become part of this process.
"If you devise mission statements that have no relevance to what people do, you simply wind them up. What's more, clients are only interested in an agency's output and reputation."
Agency head
Matt Edwards, chief executive, WCRS
"All you need is a simple articulation of what the agency stands for. At WCRS, we talk of 'creating work people care about'. It's what we do and what wins pitches.
"There's no highfalutin nonsense about it. And we would never make any attempt to follow the current trend of trying to create a silly new word by cramming two old ones together.
"Of course, you need to be able to articulate your philosophy at a very early stage in a meeting with a prospective client. But I've never come across a client ever asking to be reminded of it."