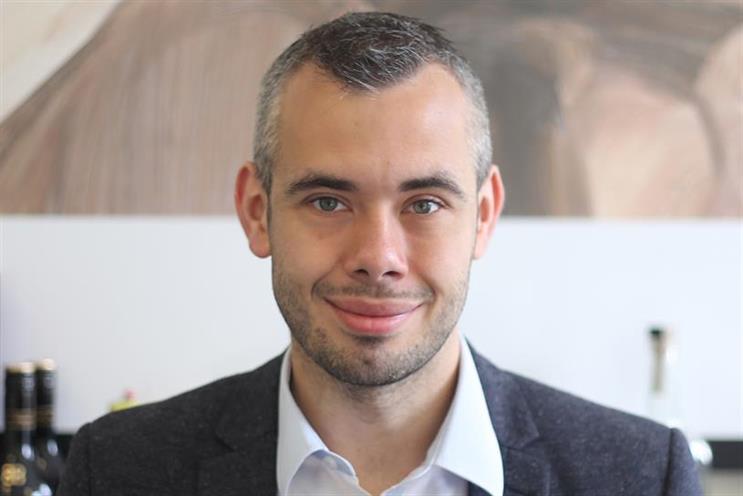 There are two thoroughly illuminating quotations in the IPA's recent client/agency relationship review, Mad Men to Sad Men. Allow me to compare and contrast.
From one agency leader: "We're no longer connected at CEO level. We now work with mid-level marketers who lack accountability and sight of the top-table agenda".
And from one senior client: "Shoreditch microcosm. People all coming out of the same world, with no idea about the real world."
On the one hand, we have our own industry seemingly desperate to hang on to (or regain?) high-level access. And on the other, we have clients saying that we have little understanding of their or their customers' worlds because we're so wrapped up in our own.
In that context, can we still collectively claim to operate on the basis of partnership with our clients?
For clients, this presumption of a relationship beyond fulfilling orders appears to be wearing thin. A 2014 US survey of chief marketing officers, published by Avidan Strategies, found 62 per cent saw their agencies as suppliers.
A perilous position indeed, especially when the signs are that our sector's ability to earn a decent margin at the bottom of our offering is diminishing under the overwhelming pressures of procurement squads.
Our own interests are clearly best served by a race to the top – to the sunny uplands of exceptional creative leaps, radical strategic thinking and, most pertinently for this piece, enduring and elevated alliances.
So how do we get (back) there? Mad Men to Sad Men does an excellent job of outlining where we're falling short against our customers' expectations, and I won't needlessly recap.
But I will humbly offer to add one prescription to the mix of medicine: it's time for us to take inspiration from our increasingly aggressive management consulting competitors, and put up or shut up on the notion of "partnership".
The skill with which the management consulting industry has built the relationships we aspire to have with CMOs and CEOs is not new, a fact brought home to me recently when re-reading Playing to Win, Roger Martin and AG Lafley's account of how they built P&G's unparalleled success on a culture of common strategic thinking.
At the end, Lafley (client) comments on his relationship with Martin (consultant):
"One of the most important decisions I made was to ask Roger Martin to become my strategy alter ego and partner.
"... I needed someone whom I could trust implicitly and who could trust me – someone I could work with informally and in complete confidence, someone with intellectual integrity to go with moral integrity, emotional intelligence to go with IQ, and the courage to tell the emperor when he was wearing no clothes."
This describes a far more sustainable 'basis of trade' for senior agency folk (and an excellent compass for those with aspirations to step into their shoes in the future). So how to go about re-building these kind of relationships? Here are three places we could do worse than start at.
1. Find the Kindred Spirits
It may sound like a luxury most agencies can't afford in this climate, but if I could only shine a spotlight on only one thing I've learnt since jumping the client fence into adland four years ago, it'd be that you'll never build the kind of relationships we're talking about with people who you simply don't connect with.
It's why I always find it curious when I hear people talk about preferences for categories or brands – in my experience, those considerations pale in comparison to the people you'd be working with.
A client relationship strategy focused on people with a history of making the kind of work you make and a reputation for doing it with integrity is a better place to start than spending hours and days wondering how you can get into that sportswear brand you've always thought would be cool to work on.
2. Share a View of 'How This Works'
We spend far too much time talking in an agency echo chamber about how advertising works and too little time talking (and listening) to our senior clients about the same subject.
The Lafley/Martin relationship described above stemmed from jointly creating a modus operandi for making strategic decisions that became the operating system for P&G – from then on they sang from the same hymn sheet to everyone who'd use it.
How many of us have taken the time to sit, talk about and codify 'how this stuff works' with our key clients? I suspect not enough, otherwise we wouldn't spend so much of our lives writing persuasive (or not) PowerPoint presentations that fall on deaf ears.
3. Make it Personal (It'll Last Longer)
If you're lucky enough to have found a kindred spirit, and you've built up a shared understanding of "how this works", you already have a relationship that's worth sustaining beyond the context (and job titles) in which it was first built.
If you only spend time together talking about 'tasks' in meeting rooms, that's unlikely to happen. Creating room to know each other beyond that context, taking an interest in them outside of the immediate to do list and generally having a few more glasses of wine than the busyness of diaries would suggest is advisable are all must-dos if we're going to get back to being trusted advisers rather than asset suppliers.
Conversation at the IPA Commercial Conference suggested this is more than a perennial water cooler topic amongst agencies – said management consulting firms are becoming increasingly confident at rolling their tanks onto our lawn.
If we don't put up on partnership now, it won't be long before we're being permanently shut out of the top table.
Ross Farquhar is a partner at 101