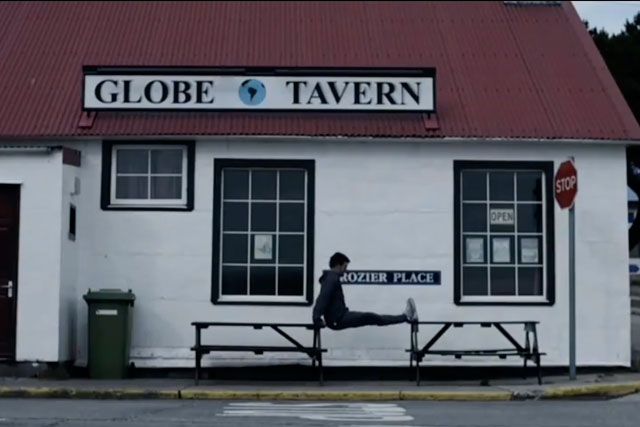 Rarely does an ad provoke such outrage across continents that Sir Martin Sorrell - arguably the most powerful figure in global communications - has to apologise for it.
Indeed, there has not been such a rumpus since the summer of 2009. That was when the conservation charity WWF and DDB Brasil were forced to concede that a press ad showing dozens of planes about to crash into New York skyscrapers to illustrate the scale of lives lost in the 2004 Asian tsunami should never have been made.
Time was when the fallout from such crassness would have been largely confined to the local markets in which the advertising ran. Today, social networking means the damage can be much more widespread and prolonged.
By last week, the spot produced by WPP's Y&R in Buenos Aires for the Argentine government and featuring an Argentine hockey player training for the Olympics in Port Stanley had been viewed almost 150,000 times on YouTube.
Andrew Robertson, the BBDO worldwide chief executive, says the problem does not end with the ads themselves but the comments they attract on Facebook and Twitter. "It doesn't take long for the poison to get from the toe to the heart," he declares.
It all begs the question of whether or not guidelines should be drawn up to stop local offices embarrassing their networks or holding companies.
Gerry Human, Ogilvy & Mather's creative chief in London who was previously the worldwide executive creative director on the network's Unilever business, has doubts. "Global networks are built on shared cultural values and mutual respect," he says. "So the idea of one where nobody trusts anyone is oxymoronic."
Also, as WPP has discovered, guidelines alone cannot stop people making fools of themselves.
"Like most large companies, we have a very clear code of conduct regarding matters of taste and decency," John O'Keeffe, the worldwide creative director at WPP, explains. "But regardless of codes, we would also hope that people would just use a bit of common sense."
The other problem with taste and decency codes is that the view of what constitutes acceptable advertising will always be subjective.
John Hunt, TBWA's South Africa-based worldwide creative director, cites the example of the multi-award-winning "trillion dollar" campaign by TBWA\Hunt Lascaris for The Zimbabwean newspaper that used worthless Zimbabwean banknotes.
"Zimbabwe is our neighbour and we had to think carefully about what effect this campaign might have on Zimbabweans," Hunt says. "It was a tough call."
Grey Group is one WPP network that does issue guidelines to its agencies. Why? Because they have been shown to work, according to Tim Mellors, the group's worldwide creative director.
He vowed to lay down the law a couple of years ago. "You'd be amazed at some of the work agencies were trying to push through that no client in their right mind would want to be associated with," he claims.
Now, significant new work has to be approved by Grey's worldwide creative council and Mellors believes the amount of obviously reckless executions being submitted has dropped dramatically. "The message is getting through," he says.
However, Human insists no set of rules will end bad judgment calls. "They happen every day," he says. "And the Falklands film was the result of an especially gratuitous and insensitive one made to create controversy at any expense."
CREATIVE CHIEF - John Hunt, worldwide creative director, TBWA
"Whether or not networks should issue guidelines is very difficult to answer, because the dividing line between what's acceptable and in good taste and what isn't is a very blurred one.
"The problem is that guidelines can be open to a multitude of interpretations. What some see as nationalism, others would regard as jingoism. Timing is also an issue. If the Y&R ad had been shown during the Falklands War, it would have had a much different resonance.
"The most important thing is to take a common-sense approach and listen to other people before pressing ahead."
CREATIVE CHIEF - Tim Mellors, worldwide creative director, Grey Group
"Lots of good creative work pushes the boundaries and I wouldn't want to stop that. But sometimes you come across work that's flagrantly wrong. And not all of it is from agencies in small markets. I've seen work from Australia, China and South America that makes you wonder what the people who produced it were thinking of.
"You can't simply leave it to local agencies to use their own judgment. Our system means we've amassed a lot of knowledge about local laws and mores - and we have a very good in-house counsel that can look at work I'm doubtful about."
CREATIVE CHIEF - Tham Khai Meng, worldwide chief creative officer, Ogilvy & Mather
"I'm not in favour of global guidelines. There are already far too many rules in the world and we need to be abolishing some, not adding to them.
"The fact is that cases like the Falklands film are rare. It was a bolt from the blue. You can't legislate to stop such things happening and every country is different in terms of what is acceptable and what isn't.
"Mostly, we get along fine just by using our common sense, although we will always push our people to go further and take risks."
CREATIVE CHIEF - Olivier Altmann, chief creative officer, Publicis
"I'm not fond of globally restrictive guidelines for creativity. Nothing in life is black and white and there are always exceptions that are worth breaking the rules for.
"I think it is the responsibility of each local chief executive and chief creative officer to think twice before airing a controversial ad and to ensure that they have the total support of their worldwide chief executive if it raises questions.
"Ads about sensitive topics should be bringing people together and help calm a situation down. They should not be rubbing salt in the wound."