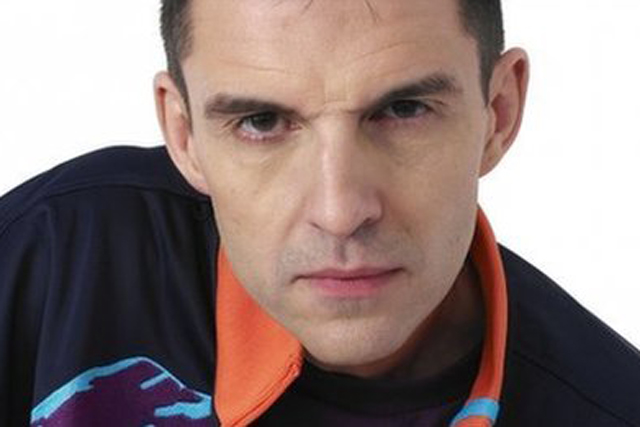 Oh my God, it's getting worse", "Quite funny, isn't it?" and "It's so awful, it's kind of good" were a few creative agency reactions to a certain video that found its way on to Campaignlive.co.uk after a screening of the film at Engine's offices. Engine's video featuring the Radio 1 DJ Tim Westwood hailing the agency as the "Wu-Tang Clan of comms" also led to a barrage of online comments including "Fucking amazing", "Just in time for Cannes" and "When they pointed the gun at their feet, did they realise it was loaded?"
In November, the Engine chief executive, Debbie Klein, asked her graduates to produce a film to show what the grad scheme was all about. One grad, George Spencer, came up with the idea of reeling in Westwood to front "the worst graduate recruitment video of all time". Westwood would come in, "be unbearably trite, throw out some in-jokes from a quickly drafted script and play for a few cheap laughs", Spencer explained. To great amusement, Westwood hit the brief.
Engine may have intended to create something so bad, it's good, but advertising is not unused to the epithet "worst video of all time". Agencies perennially succumb to the temptation of creating a film to advertise themselves. And reactions are inevitably strong. "I can't think of any good ones," the Ogilvy & Mather London chief executive, Hugh Baillie, says. "It's quite a damning indictment of our industry." A marketing director at a top-ten ad agency agrees: "We spend a lot of time and money doing videos for the AAR reel really badly."
Engine's self-parody aside, it's got to be questioned whether agencies should pursue a promotional conceit that is so often and publicly derided. Mark Holden, PHD's global strategy director, describes the backlash his agency received for its "we are the future" film in March as an "attempted assassination". "It reminds you how precariously balanced some campaigns are," he explains. "If something flips negative, you have a phenomenon on your hands."
Albion's chief executive, Jason Goodman, is equally cautious. Engine's video "has got the potential to go viral and destroy the Engine name", he says, while the Adam & Eve founding partner James Murphy advises: "You need to be clear that an online video will speak for your agency in the way a piece of work for your client would."
A swathe of the ad community branded PHD's film patronising.
A 2009 film from Publicis London featuring staff singing a Black Eyed Peas track was "obviously shot by account executives, not creatives", one YouTube viewer scoffed at the time. Where does it all go wrong? "People get self-conscious when they have to sell themselves," the unnamed marketing director says. "The promotion looks false. We all know advertising isn't rocket science, it's about selling shit."
But if the motivation for these videos is ultimately for agencies to promote themselves among their peers and clients, surely there are better ways to do it. Albion advocates creating innovative properties as a way to capture attention. "With self-promotion, you have to treat it in a much broader context, asking: 'How do we do stuff of interest and of use?'" Goodman says.
Meanwhile, Michael Sugden, the managing director of VCCP, thinks the meerkat should do the talking. "The most effective self-promotion is our creative and strategic product. The less time you spend on self-promotion and PR and the more time you spend concentrating on the product, the better shape you'll be in."
Got a view?
E-mail us at campaign@haymarket.com
AGENCY HEAD - Matt Edwards, managing director, Engine
"We made the video for an internal Christmas company meeting, so it was aired in a context where you show funny videos.
"The grads deliberately made it to take the piss out of Engine and it went down very well. We're proud of it, we like it, we think it's fun. Our clients think it's brilliant.
"We saw one Tweet from a grad, saying 'I'm not going to apply for Engine now', which is great as it means we won't have to interview so many dead-weights this year."
PLANNING HEAD - Mark Holden, global strategy director, PHD
"When agencies do these videos, it's so important to remember that apart from the people in your organisation, clients and friends of the agency, not a lot of people are going to be on your side.
"Because the industry at large are competitors to you, naturally and understandably, negative sentiment will often come your way.
"If you're going to do it, you better do what we didn't do and put in place a social team from the beginning. In hindsight, that's something we would have done to engage more fully in the debate."
INTERMEDIARY - Paul Phillips, chief executive, AAR
"Good agencies can definitely advertise themselves effectively. There are three things that make for a good agency film.
"First, be authentic - if you're a three-piece suit and you make a jeans and T-shirt type of film, the client is going to know they've been fooled the moment they walk through the door.
"Second, have a point of view on the world that allows a client to engage with you.
"And third, the best films are those that polarise opinion. The price is the client may go elsewhere but better to try to be attractive to a section of the market than be bland to the whole market."
AGENCY HEAD - Jason Goodman, chief executive, Albion
"People are interested in start-ups and cutting-edge technology companies, not ad agencies.
"Agencies exposing the idiosyncrasies of their own workings is not of interest, it's been done in the past. If agencies want to capture an audience's interest, they need to be smarter than that.
"The Mad Men genesis of the ad industry is really fascinating for us to watch because it was all new, like the Silicon Valley of today. But there is nothing fundamentally interesting or new about how agencies work today. The ad world needs to eat some humble pie and stop looking inwards."