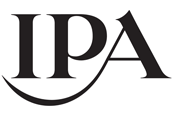 The IPA has published the results of its bi-annual survey of the sector.
It reveals that overall levels of satisfaction have declined for a majority of online media owners compared to the last survey in autumn 2007.
Nigel Gwilliam, head of digital at the IPA said: "The online ad market has grown nearly 40 per cent year-on-year.
"Let's hope the bullishness in the market is not leading some media owners to be complacent about service."
MSN.co.uk dominates the survey rankings for display, leading in nine out of 14 categories.
DrivePM, Facebook, MySpace, Unanimis, Times Online and MSN.co.uk all saw their satisfaction score increase by more than five per cent since the last survey.
Yahoo.com, E-type, Adlink Internet Media, and AOL(UK) all saw drops of six per cent or more.