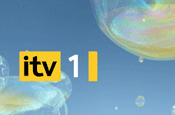 In an ongoing Office of Fair Trading/Ofcom review of CRR, due to be concluded next year, ITV has submitted the argument that CRR should be dismantled on the basis that ITV's role can be fully substituted by advertisers buying rival channels.

This indicates a strong line from ITV, given that some relaxation in the CRR rules has seemed a more likely outcome than a total end.

Agencies have been contacted by the OFT to supply additional ?information and sources indicated that they have to respond by the end of this week.

One agency chief executive said: "The question surrounds whether ITV is substitutable in practical and delivery terms. It might be, in the case of an individual campaign, but it's hard to see how it would work on a larger scale given ITV's share in the market."

Last month, Michael Grade, the executive chairman of ITV, warned that the outcome of the CRR review "will materially affect our decisions for the future".

CRR was introduced as a condition of the merger of Carlton Communications ?and Granada, which went through in early 2004 to create ITV plc .