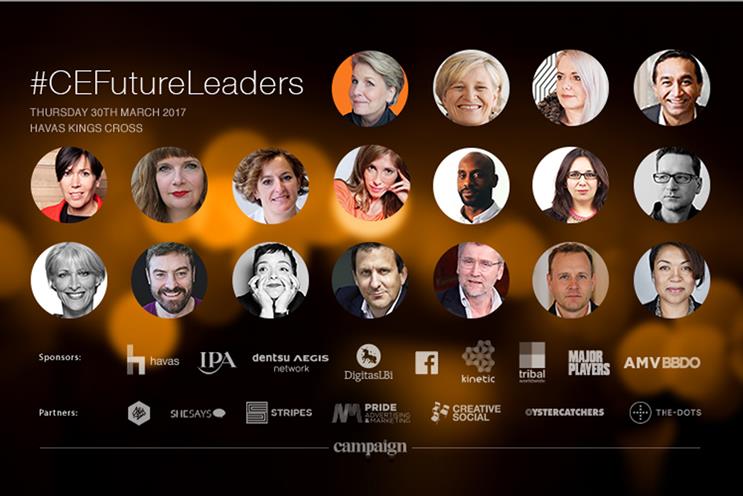 In the UK, just 12% of creative directors are women and Creative Equals' mission is to double the number of creative directors in the country.
Participating entries will be considered by a panel of judges that include Victoria Buchanan, executive creative director, Tribal DDB, Cheyney Robinson, global chief experience officer, Isobar, Caitlin Ryan, executive creative director, Cheil, Ian Heartfield, executive creative director, BBH, Rob Doubal and Laurence Thomson, executive creative directors, McCann London and Daniele Fiandaca, co-founder Creative Social and Token Man.
Their work will be showed at the #CEFutureLeaders evening event on 30 March.
Entries are open to all rising female professionals in the creative industry, living and working in the UK. Talent can range from wordsmiths, visual artists, bold idea thinkers and experience makers who are redefining creativity now.
"For every new face, we already see fresh ideas, fresh point of view, fresh agency structures and an industry with renewed energy," said Laura Jordan-Bambach, creative partner at Mr President and co-founder, SheSays, who will be speaking at the event.
To enter, fill in this form by 2 March.