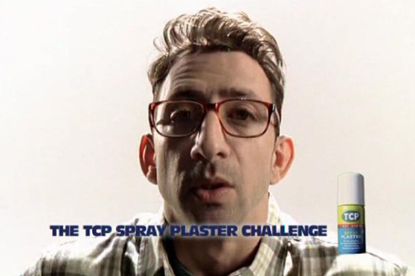 Chefaro UK, the brands' distributor in the UK, is looking for a creative agency to handle relaunch briefs on both brands.
Haystack is handling the review. Initial meetings are anticipated within the next two weeks and pitches are expected to be held in the New Year. It is thought that the winning agency will be briefed to create integrated campaigns, including TV, for both pieces of business.
If successful on those briefs, the winning agency will then have the chance to work on a number of other Chefaro UK brands. These include Lyclear, Predictor Pregnancy Test and Jungle Formula insect repellent.
The present incumbent is Austin West Media.
Buttercup's most famous ad appeared in 1996 and gave Simon Pegg, the British comedy actor and writer, his debut TV appearance as a man throwing a sickie while fishing but being interrupted by a dog, a cow and some ducks.
Chefaro UK is a division of Omega Pharma, a Belgianbased company with a turnover exceeding EUR1 billion.