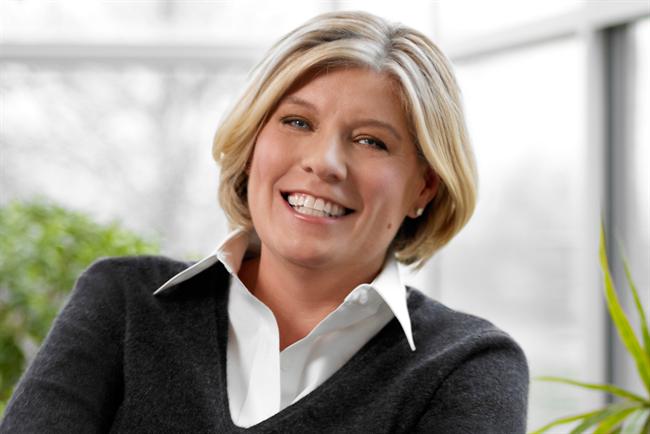 While Publicis Groupe's communication on its new business strategy has been voluble, complete with a 20-minute video by Maurice Levy, a lack of clarity remains around the hard facts of the restructure.
For example, what are the 20 markets the group refers to as its key markets, and what are the markets that-are-not-the-20 that will be handed to Publicis One? Who are the clients the group is planning its restructure around?
Publicis did not make a senior executive available for an interview, and questions sent to Publicis' global communications were met with rather frustrating answers:
We understand that the new structure is designed to eliminate silos. How will that be translated on the ground?
Eliminate silos: will be done in two main ways
Publicis One countries: one roof, one leader for each country…
Multi-door arrangement: four hubs, in each hub one leader will optimise the solutions, no more firewalls between brands

What are the facts around Laura Desmond's new role?
Laura will coordinate the work of the chief client officers, help them grow their business by broadening the range of services they bring to a client. This job will focus on growth, on boosting new business and future opportunities.
Who are the top 20 clients?
We don't disclose our client list

What are the top 20 markets?
US, France, UK, China, Germany, India, Russia, Spain, Italy, Brazil, and so on.
Questions about Desmond's role at Starcom MediaVest Group and the details of the new Publicis Media have gone unanswered.
Many questions, few answers
Several agency leaders and consultants contacted for this story declined to comment, some citing lack of real information. Dentsu Aegis Network Asia-Pacific chief executive Nick Waters, for example, said it would be "unfair to comment on another group's changes without really knowing much about them".
Other sources were willing to discuss the reasons behind the move, and in the case of competitors, points where it might fall short.
Greg Paull, principal and co-founder of R3 said: "Marketers are demanding far more integration and this appears to be reaction to that. It also reflects a long-term plan for Arthur Sadoun to handle more business in a grooming for a more senior role."
Tom Doctoroff, J. Walter Thompson's Asia-Pacific chief executive, agreed that integration is the obvious objective, but questioned the execution details. He asked: "Do these four bosses have real operational power?
"How will they collaborate together and towards what end? If not, the plan is smoke and mirrors. Synergies will be difficult to achieve, given the Publicis impulse to control everything from Paris."
There's also the question of whether Publicis Media plans to combine its buying power, a move that would make sense. Paull said: "The group has been talking about the power of Vivaki for several years now, so this is a more formal move in the direction."
The question of client conflicts between each of the four "hubs" will also have to be addressed, Paull said: "L'Oréal versus P&G, GM versus Toyota, and so on. So we don't think there will be too many synergies beyond this."
Rushed announcement?
The restructure has much to do with overcoming the perception that as a listed company, Publicis Groupe will put the shareholders' needs before clients.
Darren Woolley, founder and global chief executive of Trinity P3, said: "The move is an attempt to prove they are more customer-centric and customer-focused.
"It does look like they're addressing some of the issues they've got, such as duplication, but it does seem like they may have been compelled to come out early."
The lack of detail available, he said, implies that this is an announcement of what they plan to do but will only roll out based on feedback from clients: "Without all that detail, this is just a press release."
The decision to "clump all assets into four mega-siloes is a bit crude" commented Doctoroff. "It may not be conducive to client-centric solutions, which needs to be integration-driven, not discipline."
One example, Doctoroff continued, is Publicis Sapient. He said: "Digital is a fat word. Some digital is for storytelling. Some is for business transformation. The clumping of all 'digital' into one super-entity leads to the erroneous perception that digital is a separate discipline. In many cases, it's not.
"The same goes for media. Some parts of media need to be closer to the advertising agencies, for example."
Universal problem
Publicis Groupe's problem – and its proposed solution – is not unique, several parties pointed out.
Dominic Proctor, the global president of Group M, was the first to send in a comment, claiming Publicis is "doing now what we did 12 years ago."
Also from WPP, Doctoroff said: "Clearly Maurice Levy is imitating WPP in focusing on cross-operating company collaboration via a stronger holding company hand—or as WPP chief executive Sir Martin Sorrell likes to put it, 'horizontality'."
Charles Cadell, the Asia-Pacific chief executive of IPG-owned McCann Worldgroup, however, called dibs on behalf of his agency for the concept. He said: Group and inter-agency collaboration and breaking of the siloes is critical for the holding companies and their ability to bring the best services and teams to their clients.
"McCann actually started the concept in 1997 with the formation of WorldGroup and have been driving it ever since. WPP has been sounding the horn recently with 'horizontality' and so it is Publicis' time to move – especially given recent lacklustre growth performance and the separation of their rather disparate or recently acquired units."
Yet Cadell also sounded the most positive note among the competing agency heads we contacted. He said: "The restructure seems significant and fundamental. As with all such restructures, it will come with some pain and take some time – but it is likely a smart move. Bonne chance."
A version of this article first appeared on campaignasia.com